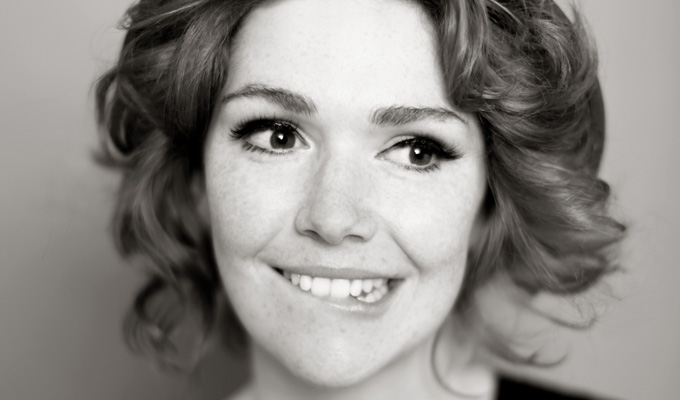 Elf Lyons: Being Barbarella
Note: This review is from 2015
Sexually empowered, independent and an ass-kicker, cult comic book heroine Barbarella is everything Elf Lyons aspires to be. But that seems a big ask for a clumsy, rangy girl who admits: 'Everyone thinks I'm weird.'
But there's another thing about Barbarella that appeals to Lyons. She was a flop when first introduced to the public via the Jane Fonda film, and only later did people appreciate it as a cult favourite. Could this enthusiastically peculiar stand-up follow the same pattern?
So to trite this down; it's a feminist-skewed show about identity and confidence and blah, blah, blah usual Edinburgh Fringe message. But the endearingly eccentric way that Lyons goes about it is key to achieving at least a sizeable chunk of that alternative appeal she seeks.
Her dad said audiences found it difficult to warm to her, but while her peculiarities might be less indulged in a weekend club as they are in a festival, her strangeness, her vulnerabilities and her sass make a pretty engaging package once you move on to second impressions.
Being Barbarella is founded on autobiographical anecdotes such as the memory of no one coming to her seventh birthday party, just the clown her parents hired, and her making a literal song and dance in coming out as gay, even though she's not. And while few would directly relate to these precise incidents, the feeling of being an outsider, especially as a teenager, is more universal.
There's also a touch of sexual politics, including the dearth of female comic book icons, slut-shaming (especially given an addiction to Tinder dates she indulges with military planning), and to her opposition to the recent amendment to the Communications Act 2003 that puts strict constraints on porn that ventures beyond vanilla sex.
It's an ambitious package, and while it doesn't entirely cohere, many of the elements are fun – not least her interesting choice of accents – with an appeal enlivened by her bold, carefree performance. Although on a production note, the multicoloured flashy disco lights playing on the ceiling vaguely a couple of meters from where Lyons was performing was a bizarre distraction.
Following loosely in the triumphant 'own your sexuality, your body and your quirks' vibe of Luisa Omielan, Lyons's debut certainly achieves her main aim of showing sexy, nerdy and funny aren't mutually incompatible.
Review date: 27 Aug 2015
Reviewed by: Steve Bennett
Reviewed at: PBH's Free Fringe @ Voodoo Rooms
Recent Reviews
What do you think?