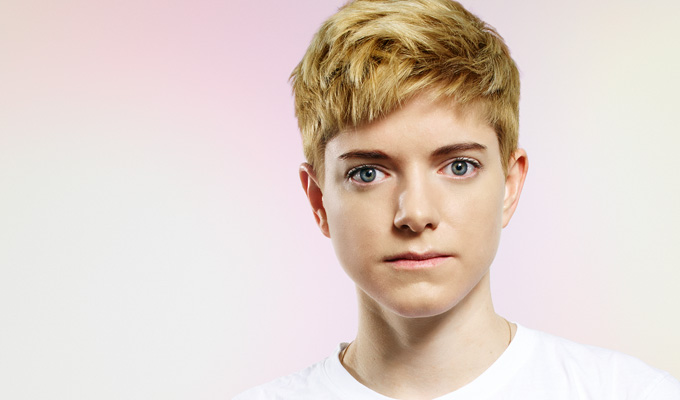 Mae Martin: Us
Introspection isn't normally so warm and jolly as this. Mae Martin's show is one of the easiest hours of comedy I've listened to at the Fringe, yet it really goes to the nub of who she is – her sexuality, her ultra-liberal upbringing in Canada, her relationship with her parents today.
It's wonderfully funny from start to… well, not quite the finish, when by her own admission it turns into a TED talk about her concerns that gay rights are being left behind – and judging by a night out she had in a London pub, she's right about that. I don't think anybody begrudges Martin the slightly sober ending, as she's a charming comic, and by that point she's proved she's a very funny one too.
I cannot get enough of her impression of her mum (Wendy), for starters. Wendy pops up periodically as a deadpan vision of anxiety, a constant source of stress for her daughter, and it's a crowd favourite that isn't overplayed. Martin's a great storyteller, too, notably her ones about the way children go about playing games, and a truly eye-watering one about her strait-laced brother doing something unspeakable. There's a playfulness to the show, in her funny asides and tangents (I find it hard to tell if they're prepared or not), and in her linguistic knockabouts, only blotting her copybook by repeating the word 'relashe', short for relationship, far more times than is necessary.
Martin comes across as the friendly outsider asking to be welcomed into the real world. 'Right guys?' is her hopeful refrain. She mines her unconventional upbringing for some comedy gold, and does so with real affection – she certainly doesn't reject or regret anything about it, quite the opposite in fact. Her insights into sexual politics raise things up a notch. She ponders the labels of sexuality with intelligence and considerable personal experience, and is never hectoring on the subject.
This feels like a comedic coming of age for Martin. There's no reason why she shouldn't become a big deal as a comedian – she has mass appeal, is interesting, hugely likeable, and is above all else is very funny.
Review date: 23 Aug 2015
Reviewed by: Paul Fleckney
Reviewed at: Laughing Horse @ City Cafe
Recent Reviews
What do you think?