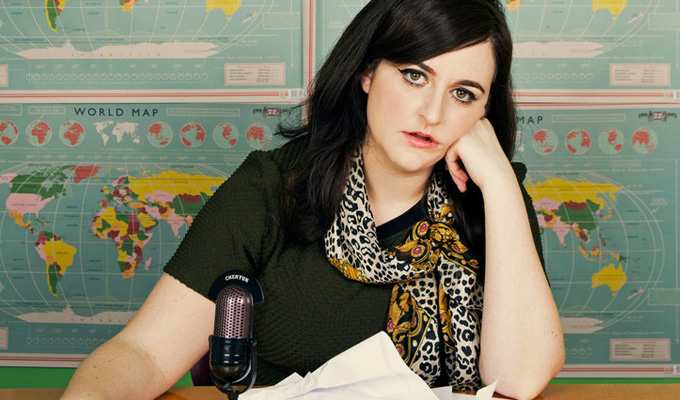 Megan Ford: Feminasty
Note: This review is from 2015
As much a call to arms as a show. American comic Megan Ford has had a feminist awakening and now she wants to change the world, bottom-up, starting with her Edinburgh Fringe show. She lampoons the scale of her task, but she's deadly serious – and she makes a pretty convincing case, providing a comprehensive takedown of how women are portrayed in almost every aspect of the media.
Her show is a sort of feminist manifesto brought to life in various characters and skits, targeting pro-lifers, slut-shamers, Twitter abusers, computer game writers who are only capable of creating hot female sidekicks that inevitably end up dead, and plenty more. Gender representation matters, she says, because 'You can't be what you can't see.'
As a show it's quite one-dimensional, running through an orthodoxy of viewpoints and creating characters accordingly, so the direction of travel from start to finish contains no surprise turns. I suspect Ford doesn't mind that though, as this is a show that is serving a message, and that message is going to be communicated loud and clear. It's also a show clearly born of anger, so it's little wonder it's something of a sledgehammer.
Ford shows herself to be a versatile comic actress, turning her hand to a variety of characters and selling them big. She does a convincing Congresswoman who's all for family values (except for gay marriages), and another strong turn is her TV gossip show presenter who fixates on female celebrities' bodies and image. There's a song for the boys to demonstrate that gender representation is bad for men as well, and she has a nice touch with the audience any time she engages with them.
On the way out we're given prepared leaflets telling us how to chip away at the problems she has highlighted, and that level of commitment is in keeping with the show. I would have preferred a little light and shade along the way, but it's certainly an entertaining hour.
Review date: 23 Aug 2015
Reviewed by: Paul Fleckney
Reviewed at: Underbelly George Square
Recent Reviews
What do you think?