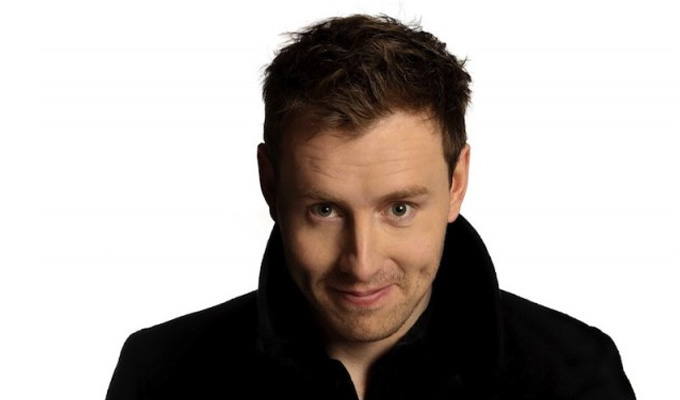 Andrew Ryan: Perfectly Inadequate
Note: This review is from 2015
Hitherto an engaging storyteller with a natural, roguish charm, Andrew Ryan has lately added more of an irritable streak to his style. This partly seems to be in response to turning 33, with a string of failed relationships behind him.
With his friends settling down and demanding engagement presents, having kids and extra-marital affairs, he reflects on how priorities change at this point in your life. He maintains he wants emotional support, but really just wants an easy existence, a girlfriend who'll allow him to be slovenly. Women though, are clinging to a list of 'non-negotiable' demands he can't hope to satisfy, ludicrously try as he might.
This is pretty standard stuff for a comic in his demographic and competently related. But it rings a little hollow, exaggerated exasperation, his desire to pack in the laughs prompting him to add fantastical accounts of his unwholesome hobbies. More authentic-sounding and persuasive are his tales of returning home to Cork, getting under his parents' feet and reviving his lucrative childhood business of extorting his mother for good behaviour.
There's an appealing anecdote about the religious epiphany that prompted his comedic vocation. But he soon returns to frustrated, prematurely middle-age shtick, worrying that with modern life so comfortable he'll have no stories to tell his grandkids. Claiming he has low self-esteem, he's paranoid about on-board train announcements and gets jumpy about circumstantial evidence, finishing with a tale of being stopped while driving by the police.
Initially impaired by setting the story up with a funnier, stock example of such a situation in which an innocent party inadvertently implicates themselves when under suspicion, the blend of genuine event and fantastical embellishment is once again unsatisfying. Ryan's bold smart-arsery is too clearly imposed after the fact, removing any real sense of jeopardy and consequence.
Along with an irksome habit of deliberately fluffing lines for the sake of a corrective gag, his appeals to relatable emotional truths are sold short by such artificiality.
Review date: 22 Aug 2015
Reviewed by: Jay Richardson
Reviewed at: Assembly George Square
Recent Reviews
What do you think?