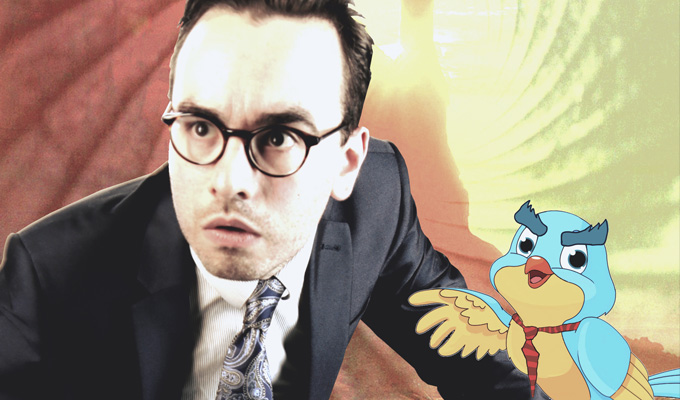 Laurence Owen: Cinemusical
Note: This review is from 2015
The speakeasy at the Voodoo Rooms really is a gorgeous room for a show: a little bit jazzy, a little bit sexy – and Laurence Owen has a show befitting of the room. His classy hour of musical parodies is a showcase of his talents as a singer, mimic, and composer (his main occupation).
Rather than being a few guitar chords bashed out with some silly lyrics, Owen's brand of musical comedy is altogether more sophisticated. He has written full-blown compositions to help him parody blockbuster movies, and you would barely be able to distinguish them from the real thing, so realistic do they sound.
The actual music, while accurate, isn't parodied itself; his schtick doesn't cross over into Bill Bailey territory. Instead, his targets are the stock characters and cliched storylines of Disney, James Bond and Westerns, and he goes for them with affection more than anything else. He introduces four such characters, each of whom are trapped by the pre-written rules of their genre.
Owen sells it big from the off, promising us adventure and grandeur at 1.45pm. And he delivers. He's a very likeable host, too, so there's no question of him getting people on board (provided we've all had lunch that is). Maybe it's all the broad-brush cinematics getting to me, but with his short back and sides, glasses, and crisp, white shirt he's like an English Clark Kent.
Perhaps unsurprisingly for a show that is a tribute to a genre more than a take-down, it is light on the laughs. So I'd say as an out-and-out comedy show, it falls short, but if you want to be entertained regardless of genre, or if you want something with a cabaret edge to it, seek it out.
Review date: 20 Aug 2015
Reviewed by: Paul Fleckney
Reviewed at: PBH's Free Fringe @ Voodoo Rooms
Recent Reviews
What do you think?