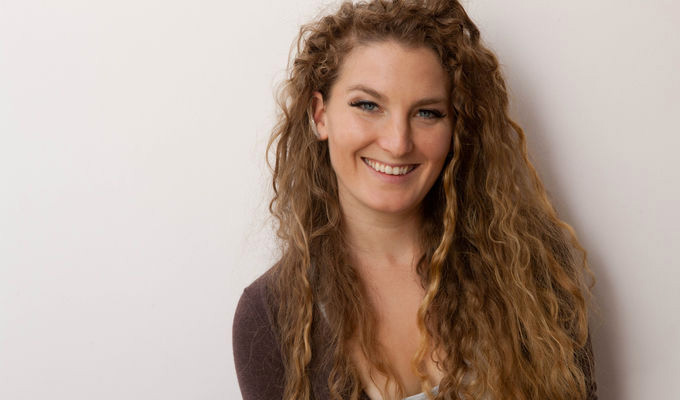 Alice Fraser: Savage
Note: This review is from 2015
There's something very appealing about the way Alice Fraser's sharp mind works.
The scope of Savage is certainly broad and intense, as she lays bare her insecurities, confronts mortality, ponders the meaning of belief and challenges the concept of vanity. Oh and sings a song from the point of view of sentient banjo.
It's a massively ambitious undertaking… and, yes, sometimes it flounders, as so many big ideas try to cram down the funnel of a comedy show. But how much better for 'too much' to be the snag, rather than the lazier alternative.
She's apologetic when sections don't have the neat endings or huge punchlines she think they need, which needlessly undermines her compelling yet natural delivery. After all, the uncertainties of life and the lack of simple answers are part of her worldview. But she is one for exposing her vulnerabilities so as to analyse them, which she does with the well-tuned intuition of a philosopher or a psychologist. She gets strength from understanding the problem, even if the solutions are elusive.
Savage is certainly not the silly, feelgood show Fraser first set out to write. But then the health of her mother – already in the throes of long-term physical decline from her multiple sclerosis – took a turn for the worse and her thoughts took a more deeper turn.
Yes it's one of THOSE shows… But Fraser executes it with such insight, tenderness and love, writing with the language and potency of a poet, that the poignancy hangs on your soul.
But it's funny, too, at least much of the time: embarrassing incidents from her past provide comic relief, and her dry, droll arguments against issues that need arguing against delight. There are remnants of that silly show still around, too, not least in a selection of hilarious aphorisms she reads from cards in a brisk section that proves she can write short, tricksy jokes and not just mull huge existential issues.
So what if these difficult components don't yet gel into the perfect show? So what that the noisy Free Festival venue isn't the ideal environment to ponder her deep points? It's fascinating work nonetheless, and when Fraser does get all the pieces in their place – and it seems a confident bet that someone as intellectually and emotionally clued-up as her will crack this difficult puzzle – she could give Daniel Kitson a run for his money.
Review date: 17 Aug 2015
Reviewed by: Steve Bennett
Reviewed at: Laughing Horse @ The Free Sisters
Recent Reviews
What do you think?