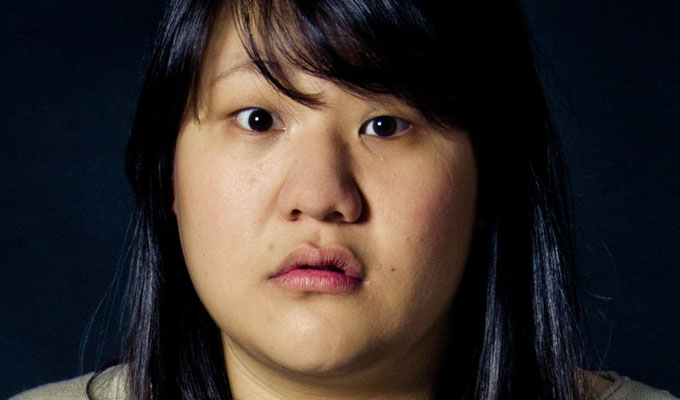 Evelyn Mok: Idiot
Note: This review is from 2015
A slightly unfortunate series of events led to this being almost a non-gig, with Evelyn Mok bringing the show to an end after about 25 minutes as if she was doing us all a favour.
Personally I was happy to carry on. There were quite a few obstacles to making this gig work – the venue is tiny box room, and even with a full house it would be hard to get any momentum going, so those in attendance aren't exactly loose and hanging free. It's uncomfortably warm, too.
Then, after about ten minutes, just as a little rapport is beginning to build, a guy who turns out to be a pilot bashes into the room, fails to read the delicacy of the situation, and totally changes the dynamic.
All of these things are surmountable, though, and that they throw Mok off course is surely down to inexperience. If the same thing happened to her in a few years' time, I expect she's cope far better.
Mok's stand-up style isn't ideally suited to the situation, either. Low-energy comics in hot rooms are up against it, and while you can hardly ask a comic to suddenly turn into Lee Evans at the drop of a hat, surely some adaptation is possible, tightening things up, moving through the set-ups more quickly and forcing a little momentum. Her super-relaxed demeanour will work in her favour at other gigs, even if it did the opposite this time.
Mok has interesting story as a Chinese woman being brought up in Sweden with a heavy American influence, and has good gags on the subject. Being able to present them in a consistently funny way, even when the odds are against you though, is another skill altogether.
Review date: 16 Aug 2015
Reviewed by: Paul Fleckney
Reviewed at: Laughing Horse @ The Counting House
Recent Reviews
What do you think?