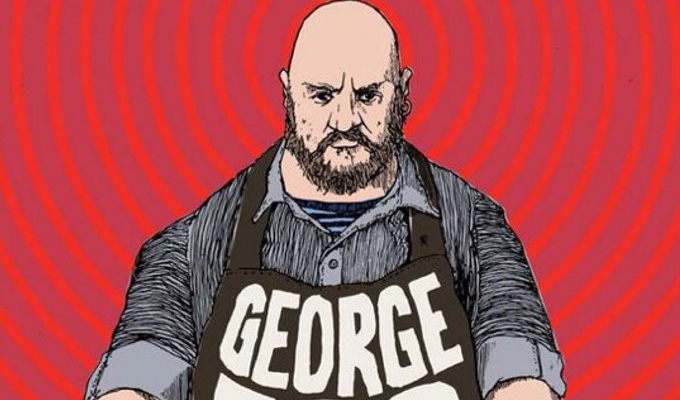 George Egg: Anarchist Cook
He's the man who cooks in hotel rooms – George Egg. With his pirate's earring, white shirt with rolled-up sleeves and brisk manner, he could actually pass as a chef (I like to imagine him rustling up tasty pub grub in a gay bar in Bristol). And over the hour he produces from scratch an entire three-course meal, right in front of our eyes, using the iron, a fun-size kettle, and other assorted implements.
It's a very pleasing show, visually set up to look like a hotel room, complete with mini bar and a Corby trouser press. To us, it's just a hotel room, but to Egg, the pillow cases are there to help you make your own ricotta, the kettle to cook your own mussels, and the trouser press to bake a whole goddamn loaf of bread. In other words, he expands our worlds – not a lot, but enough to make sure you'll never look at a coat hanger in the same light again. It's in keeping with the fact that although this is his Fringe debut, he's been a prop comic on the circuit for many years.
This is more like a presentation than a stand-up show, however. Lightly amusing rather than laugh out loud. Egg breaks things up with little side-shows such as a prank including Soreen and a video revealing how Twiglets are really made, and there's a somewhat unexpected sprinkling of politics (which jars at first, but it's nice to build up a picture of the man himself).
Egg is clearly on to something with this idea and there's at least a book in it, you'd think. The live show is an enjoyable hour, even if it doesn't move very far beyond the novelty of the original concept.
Review date: 14 Aug 2015
Reviewed by: Paul Fleckney
Reviewed at: Gilded Balloon
Recent Reviews
What do you think?