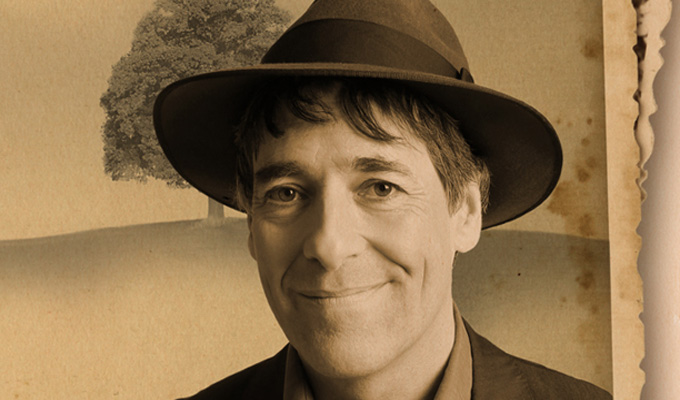 Mark Steel: Who Do I Think I Am?
Note: This review is from 2015
Mark Steel has the perfect putdown for a couple of ticket-holders who inexplicably make their exit two-thirds of the way through his show. 'Was this not interesting enough for you?' he challenges them with his trademark exaggerated incredulity.
Because of all the tales ever committed to stand-up, this is one hell of a corker.
Without giving away any of the gobsmacking details, it's about what happened when Steel's drawn-out, half-hearted attempt to navigate the red tape required to track down the mother who put him up for adoption almost 55 years ago finally bore fruit in a truly unexpected way. Had a Hollywood scriptwriter offered up the same plot points, he'd probably be laughed out the Writers' Guild for suggestion something so outlandishly unbelievable.
The answer also puts into sharp focus Steel's assertion that everybody knows who they are, defined by circumstance and upbringing. He always knew himself a Leftie comic from the Kent dump of Swanley, whatever his lineage may be. And of course the idea of a genealogically maintained elite is anathema to his political beliefs.
It's politics that kicks off this fascinating hour, as he spits and rages in indignation at an election result he 'wasn't entirely' pleased with, producing a magnificently inflated version of the tabloid demonisation of benefits claimants and insightfully mocking out-of-touch financial types.
Steel – or Philip Anderson as the name on his birth certificate would have it – proves an exception to the rule that you get more right-wing, or indeed more mellow, as you age, with this urgent, relevant, passionate and witty diatribe. And it plugs into the ensuing narrative about tracing his roots via a well-spoken investigator and taking a trip to a small Scottish town, much more than you might expect.
As well as having subject matter fellow comics might kill for, Steel brings it to life with a lively, animated delivery, his emotions at every bizarre turn writ large, and with plenty of witty comments on the revelations as they unfold. In short, it's a compelling piece of comic storytelling around the eye-opening twist.
Review date: 13 Aug 2015
Reviewed by: Steve Bennett
Reviewed at: Assembly George Square
Recent Reviews
What do you think?