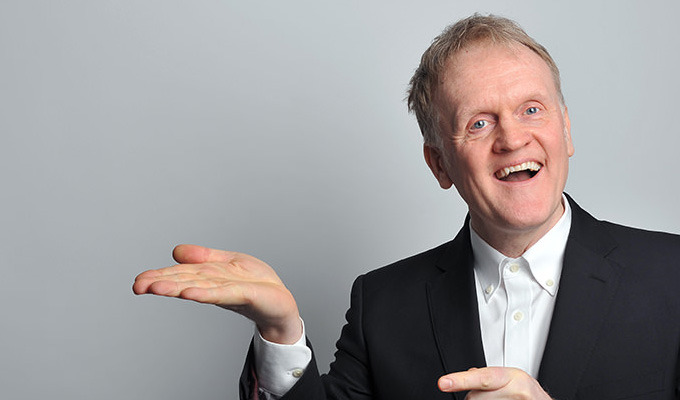 Kelly Kingham: Inside Out
Note: This review is from 2015
This is an interesting second show from Kelly Kingham, at 50 more than twice the age of a lot of Edinburgh sophomores. His story, the subject of the hour, is that he'd spent an unfulfilled lifetime in the haulage trade but decided to take a belated plunge into stand-up after losing his job.
That makes it sound like an easy decision, though it wasn't: it involved a more fundamental struggle about playing things safe, as he'd done all his life, or throwing off all the things that defined his personality to take a leap into the unknown. That he is now the same age his father was when he died surely helped focus the mind.
He's learned a lot about comedy in the five or six years he's been doing it. He starts off as a good old-fashioned 'take my wife…' style of gag-merchant, the kind you could see plying a solid trade on the cruise ship circuit. The audience explode with laughter at a lot of this, thanks to Kingham delivering the material with consummate skill and a touch of camp flamboyance. But with a cadence that's just a little off-kilter; there's something peculiar about him that it's hard to put your finger on.
Some of the jokes err on the predictable side, but other have more of an cheeky, unexpected kick. He bursts into laughter at some of his own jokes… even barks sometimes, too, as he recalls his faithful four-legged companion, Colin.
Punchlines come in short bursts of activity, then he takes his foot off the gags to fill in the details about his life, scared of change but gradually expanding its horizons with the help of therapy while having an apparently difficult relationship with his wife, the subject of some of those early one-liners.
There's an undertow of past regret here. The idea that he wouldn't want to relive his past means his carpe diem, follow-your-dream message – that staple festival theme – comes marinated in life experience that a twentysomething comic with his parents' spare room to fall back on can never hope to replicate. The flip-side is that he's palpably happy to be here, a joy that easily transmits to the audience, who take him to their heart.
Review date: 11 Aug 2015
Reviewed by: Steve Bennett
Reviewed at: Just the Tonic at the Caves (Salvation Rooms)
Recent Reviews
What do you think?