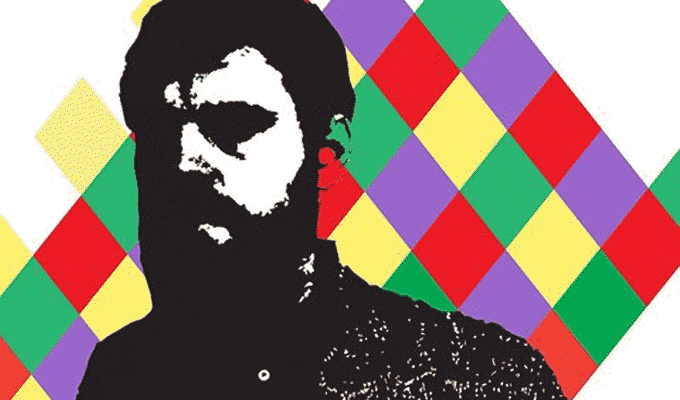 Mark Stephenson: Amsterdam
Note: This review is from 2015
Mark Stephenson is a shy and awkward man – and a shy and awkward comedian. In his largely introspective show he struggles through his existential uncertainty, most probably due to the overbearing presence of his absent father, in what's a heavy-going but under-rewarding piece of stand-up philosophising.
He covers bleak visions of his future, the stifling ennui of his parent's moribund relationship, the 'clipped misery' of suburban Bromley life and the slow sleepwalk towards death. Cheery! He says a loving relationship is the only escape from this, and given how uncomfortable it is to spend 50 minutes with him, you can understand why he wouldn't want to spent the rest of his life in his own company.
Luckily, then, he is married, and this is a convoluted love letter to his wife. She makes murals out of menstrual blood, he tells us – yet he still comes across as the odd one in their relationship.
The show is not short of ideas, in fact it's packed with them, as Stephenson strives towards his aim of doing 'something real' with his stand-up. But he is too blasé about whether his thoughts get converted into jokes as he indulges in long descriptive passages and intensive navel-gazing. Some evocative descriptions and the occasional tension-relieving unexpected turn of phrase spark a few giggles, but the down is overwhelmingly downbeat. Some may enjoy the release from the tyranny of the joke, but it should probably be a given for comedy.
His hesitant delivery, full of mid-sentence pauses, doesn't help, He attributes this to the aftermath of the 'selective mutism' that he suffered as a child, leaving him literally lost for words under pressure. But nowadays it is, by his own admission, 'a little annoying', even if we can cut him a little slack for the reason why.
As a device to try to inject some levity he reads some extracts that allegedly come from Cheryl Barrymore's memoirs, To Catch A Falling Star. A couple of the brief non-sequiturs get a laugh, but it's not about mocking bad prose. Indeed the first reading he does leaves the audience feeling concerned and sad about Michael Barrymore's mental wellbeing… probably not the intended effect.
There's a section in Amsterdam (the title of the show which has no obvious bearing on the content) about how everybody now thinks they are an artist, and with a bit of practice can achieve a certain competency in whatever medium they choose, this diluting the truly great art driven by passioned genius compelled to express themselves. It's an apt sentiment at the Fringe, of all places, even though the irony is that Stephenson isn't producing great work either, however motivated he is.
In his case his seems to be driven by a monstrously overbearing father and crippling worries about life, but he doesn't master the comedian's tools to make that funny. Or at least not funny enough.
Review date: 10 Aug 2015
Reviewed by: Steve Bennett
Reviewed at: PBH's Free Fringe @ Banshee Labyrinth
Recent Reviews
What do you think?