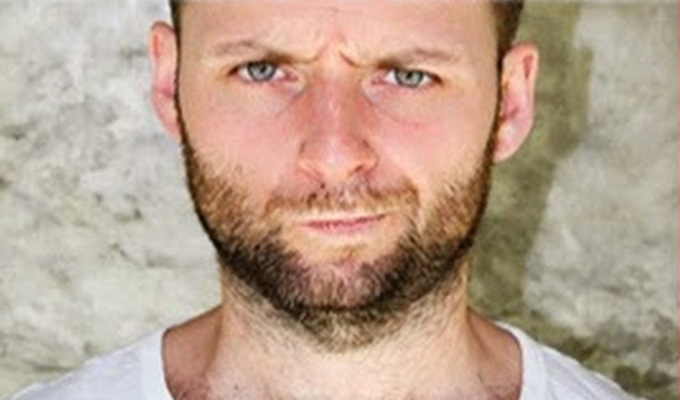 Aidan Killian: Saving Julian Assange
Note: This review is from 2015
The most apt thing about a show allegedly themed around Wikileaks founder Julian Assange, is that this, too, is an often indiscriminate dump of a large amount of information.
Aidan Killian covers lots of ground, from the Israeli-Palestine conflict to the banking crisis; his standpoint that everything's connected – from global politics to every person being a different projection of the same higher comic consciousness. Or something. It's a wide-ranging, idealist mix of conspiracy theory, Buddhism and revolutionary thinking of which Russell Brand might be proud.
It leads to some dense, serious-minded sections – which might be what you expect from a show named after a politically-motivated whistleblower. There is some material about Assange – his background and, trickily, the sexual allegations against him. Chelsea Manning gets a mention too, for her bravery in being transgender in the military, and Edward Snowden, is name-checked but only in passing.
Killian's earnestness is alleviated by dick jokes (which don't always sit well in the narrative, especially with a sober lunchtime crowd), bite-sized characterisations (allowing the fictional version of his father or Manning's commanding officer to spout all manner of homophobic rants) and an engaging delivery style. At his best he shares traits with his countryman Tommy Tiernan in the bright-eyed impishness after delivering a provocative line, or the distillation of a grand idea into a poetic nugget. He is far from consistent in this, especially in this early outing of the show , but he's charming and passionate – and that goes a long way.
He's sometimes a bit of smartarse, too, which has landed him in trouble with the police, which he describes in an entertaining anecdote, one of the best parts of the show but almost an aside to its main thrust. But sometimes his smug clever-clever approach grates, such as when he loudly protests at being called 'Mr' because of some connotation or other – though sheer-bloodymindedness is the real issue – or rails against some poor bank call-centre worker. This is the payoff to a long segment about financial institutions and 'debt forgiveness' (ie why he shouldn't have to pay back his mortgage) that might be well-intentioned, but also comes across as naive.
That, as with Brand, can be his problem – that the politics seems adolescent: well-meaning but very black-and-white. George Bush bad (for there are jokes about him. Still!), hippy-dippy idealism good. If there were more jokes this would be easily overlooked, but at the moment there's a bit too much proselytising and not enough punchlines.
Review date: 3 May 2015
Reviewed by: Steve Bennett
Reviewed at: Brighton Caroline of Brunswick