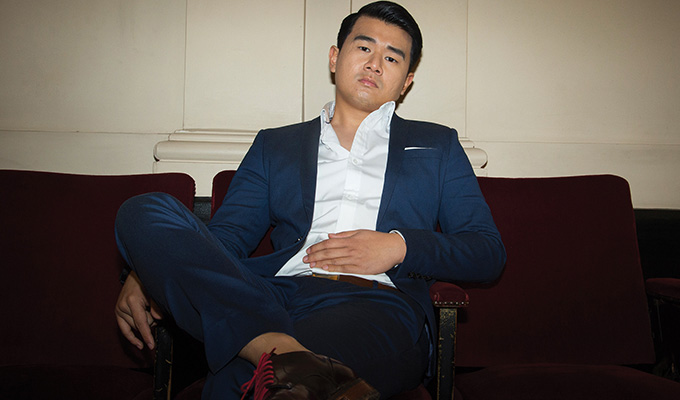 Ronny Chieng: You Don't Know What You're Talking About review
Note: This review is from 2015
You don't need Google to tell you how many comedy awards Ronny Chieng won last year, because he'll tell you. First chance he gets.
His shtick is built on such towering, boastful arrogance. The scoffing set-up for most routines that everybody else is a dumb-ass idiot who should just shut the hell up.
That haughty rage risks the show being a one-note performance, although he just about avoids it by letting slithers of his real, more modest, personality through. After all, being boastful in a tiny room is ironic; in the 1,500-seat festival venue he's selling out just three years after scooping best newcomer, it could be interpreted as hubristic. Such fears are allayed, however, when he rages 'don't come at me with your Gregorian calendar bullshit' – then you know the joke's on his misplaced anger.
Blunt common sense is at the heart of most of his snippy routines, and a few lapse into the obvious because of that. He gets a bit too hung up on budget airlines, and internet behaviour, even when the message is strong. And do we really need to hear another comic play out a Twitter war with a troll, revelling in their own smart comebacks, yes, but also giving the provocateurs the attention they shouldn't warrant. This is a cornerstone of the show, but really shouldn't be.
Despite Chieng's strongly aloof persona, some of the best routes are far more relatable chunks of observational comedy which have the audience roaring in recognition – usually at first-hand experiences, or sometimes by cutting to what people are really thinking, as in his excellent summary of the subtext of the Border Control TV show.
There are nice takes, too, on embarrassing 1990s fashions, the ill-informed rebellion of privileged youth, and the pettiness of some First World arguments.
And not all of his advice is sneering…. he's got tips on seduction via Wikipedia and avoiding the commercialisation of Valentine's Day that you can take away and use. No wonder he calls these 'public service announcements'.
Slightly hit-and-miss, You Don't Know What You're Talking About is a solid hour more than a spectacular one, but even if you're new to Cheing, you'll remember this attitude-heavy comic's name after the show. Not least because it's written in 5ft neon lights behind him, which will sear 'Ronny' on to your retina for days.
Review date: 19 Apr 2015
Reviewed by: Steve Bennett
Reviewed at: Melbourne International Comedy Festival
Recent Reviews
What do you think?