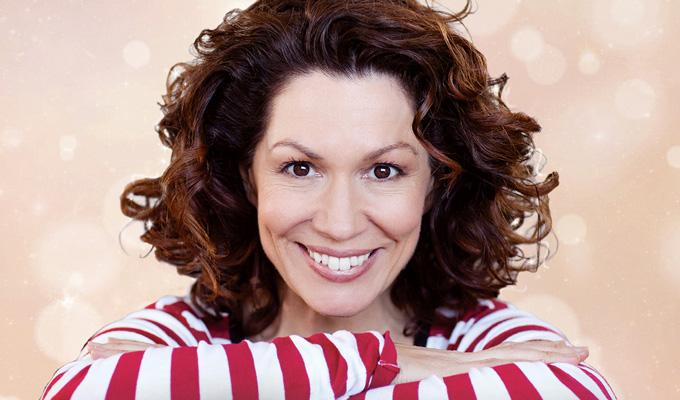 Kitty Flanagan: Seriously?
Note: This review is from 2015
Googling herself one day, Kitty Flanagan was troubled by a description of her act which said she exploited her single and childless status for comedy.
Anyone familiar with her work might find it hard to disagree with that, objectively, but Flanagan didn't like the insinuation that being alone was some kind of cynical career choice. So this year she has an 18-month relationship to speak about.
However, it's no spoiler to reveal that it didn't work out, the serious, strait-laced policeman she dated proving a poor fit with her immature behaviour – as she explains in great detail here; with every peculiarity that niggled her forming the backbone of this 70 minutes of effortlessly enjoyable stand-up. The very public autopsy on every aspect of his character, plus the mocking of a couple of other would-be suitors, might explain her difficulty in finding a partner thick-skinned enough to take the jokes. But they are very good jokes.
It's something of a cliche, but Flanagan is the epitome of the mate who spills the dirt to you over a post-work prosecco (indeed she sometimes sips from a glass of wine positioned on an occasional table on stage). Aspects of the failed relationship prove the jumping-off point for various vexations in life – not least consideration of the compromises of dating in middle-age that you'd never make in your twenties. Inside and outside of such partnerships, the show's apposite title, Seriously?, perfectly reflects her incredulous reaction to peculiar behaviour. Overfamiliar customer service is skewered expertly, as are idiots flattered out of their life savings by shady, smooth-talking conmen or the army of smug, self-centred 'mummy bloggers' – and countless more besides.
She appears elegant and composed on the sizeable stage of the Melbourne Arts Centre, but she's also happy to talk about her own fears and foibles – at least to an extent. A stand-out routine revolves around her as getting the giggles when having to discuss intimate issues with the doctor – a subject that enables her to rattle through lots of semi-dirty words with plenty of naughty delight
A couple of routines flag – the consideration of what porn was like in 'her day', pre-internet, is a well-worn topic which she adds little to. Mind you, she can get fresh life out of what's normally held up as the gold standard of hack subjects, the difference between cats and dogs – or rather cat people and dog people – not least because of her expert impression of her pooch excitably scrabbling at the door in anticipation of a park visit.
Flanagan's considerable performance skills are further flaunted in her arsenal of 'old people' voices, or mocking he robotically unemotive delivery of newsreaders. Throughout the show, she brings a dynamism to her stories and observations without being overly showy.
As is becoming a habit, she ends by singing with her guitar-playing sister Penny, the night's themes summarised in the song Middle Aged Lady. But while that's the demographic standpoint she necessarily comes from, this assured, accessible show has a much broader appeal than that.
Review date: 15 Apr 2015
Reviewed by: Steve Bennett
Reviewed at: Melbourne International Comedy Festival
Recent Reviews
What do you think?