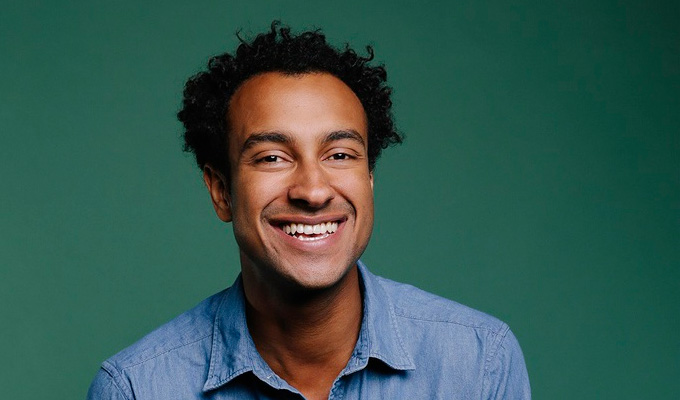 Matt Okine: The Other Guy
Note: This review is from 2015
Australian radio is the graveyard of so many promising comedians. Bright young souls lose their edge to broadcast's demands of constant, daily chirpiness, morphing into affable presenters rather than the great stand-ups they could have been.
It's a trap Matt Okine risks stumbling into – but sidesteps just in time thanks to a couple of excellent anecdotes from which he emerges, endearingly, without too much pride.
The animated, effusive 29-year-old has been on Triple J's breakfast show for little over a year now, giving him a steady income that by his standards makes him loaded. Not Rupert Murdoch territory, but enough to order the second-most expensive wine on the menu and fancy bread without fear of bankruptcy.
Success is never funny - we want our comedians struggling – but Okine counters this with the contrasts to his previous life of penury, as well as the not-entirely convincing hip-hop swagger with which he makes his relatively modest boasts.
Plus his love life isn't quite enjoying quite the same purple patch as his bank balance; having split up with his girlfriend of nine years he finds himself back on the dating scene for the first time as an adult, triggering hilarious anecdotes about embarrassing romantic encounters past and present. It's not all engaging self-deprecation – though that goes a long way – as there are undercurrents of the sadness behind the break-up, with a delightful analogy about the lost of trust that's both sentimental and witty.
There are some digressions from the main thrust of the show. A backpacking tale about a bus trip in Peru is sold entirely on the strength of Okine's personality (good job he's got loads), while his mocking of half-hearted racists is almost sweet, putting the emphasis on the inherent sadness of their pathetic world views.
Not everything is quite so strong. The show starts with a long preamble in which Okine uses his time on stage to settle some gripes with the online haterz his new radio job has attracted – a routine that gives the trolls' comments undeserved credibility, while making Okine seem just as petty as them, and not in an especially comic way.
Still, by the strong climax, such indulgencies have been forgotten, and Okine has demonstrated the keen wit, scintillating energy and charming ability to spin a yarn that won him the comedy newcomer awards which landed him the Triple J job in the first place. Let's hope the public-broadcaster dollar doesn't go to his head…
Review date: 5 Apr 2015
Reviewed by: Steve Bennett
Reviewed at: Melbourne International Comedy Festival
Recent Reviews
What do you think?