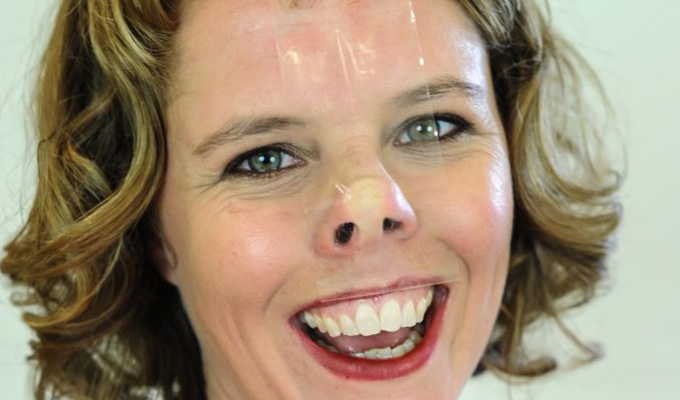 Anne Edmonds: You Know What I'm Like!
Note: This review is from 2015
Anne Edmonds' obvious forte is her precise portrayal of an awful collection of suburban grotesques, although of all her personalities, the one that most intrigues and endears is her own.
She starts with a story of her own humiliation, chundering on a regional New Year's Day flight in front of her family and sparing no appalling detail in the retelling. She seems almost proud of the tale, and certainly recounts it with a disarming, toothy, 'What AM I like?!' grin that welcomes us into her peculiar world.
Perhaps the confessional aspect comes from her Catholic background. Certainly emotional repression does, and she wonderfully, vividly describes how her mother displaces her feelings in the first of many quirky character pieces
Edmonds has a keen ear for dialogue and linguistic tics – and even better antennae for attitude, which makes her curious creations all the more believable. There's a touch of Kath and Kim about the way her Essendon 'girlfriends' interact through gibbering inanities, although the depiction is a lot less sympathetic than the TV forebears.
Most of her portrayals come with an acrid sting, whether it be the whingeing old-timer on the bus, the pathetically self-deluded man in the sauna or the empty-headed sports management student Edmonds once interacted with at a gig, whose future she subsequently imagines tragic and borderline hysterical, in the wrong way.
All these creations are satisfyingly interlinked, too, adding credibility to the underlying cruelty.
More surreal is the suggestion of a bogan Buddha and a long-suffering Mrs Buddah; as well as Edmonds' own singing alter-ego Pig Girl, whose facial features are recreated with Sellotape.
Such creations sit alongside first-hand stand-up sections, such as her subversive take-down of atheism. Running through both strands are themes of sadness and loneliness, which gives the show some texture. But there is only a note of poignancy as she talks about her own life, not self-pity. She resignedly accepts that being down sometimes is an inevitable part of the human state.
Her honesty adds to her wiles, dissolving the fourth wall and charming us, even when she's being savagely beastly about her victims.
Review date: 4 Apr 2015
Reviewed by: Steve Bennett
Reviewed at: Melbourne International Comedy Festival
Recent Reviews
What do you think?