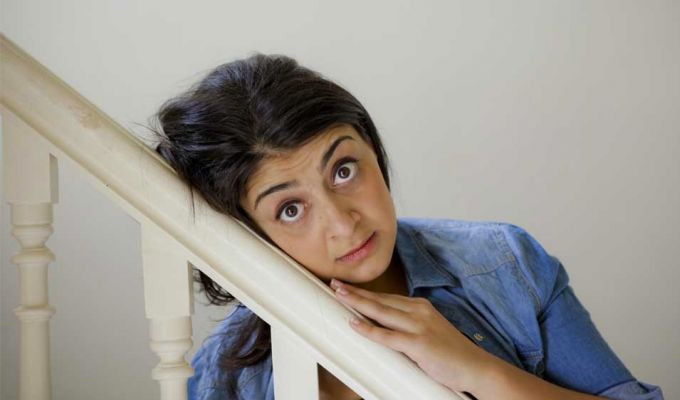 Susie Youssef: Owl Eyes On You
Note: This review is from 2015
Early in her show, Susie Youssef jokes with an air of ironic self-deprecation that she's trepidatious about the show, but: 'I don't know why I'm nervous… I'm really talented.'
The thing is, she is talented; but doesn't yet know how to focus that. Owl Eyes On You, a reference to her supposedly giant peepers, feels like an hour with no more purpose than a showreel; a display of the accents and acting she can do. Oftentimes it is funny, but there's little sense of personality, let alone of any powerful artistic drive that's compelling her to perform, or us to listen.
The show, her second following her Melbourne debut last year, is a mix of stand-up and sketches. On the former, she is clearly relatively inexperienced. She's perky and likeable, instantly friendly, with a few interestingly peculiar stories about her life as the descendant of Lebanese immigrants alongside more generic fare. It's an enjoyable, engaging chat, but for comedy the writing is too airy, with too much set-up and too little instinct for the gag, not to mention a slightly hesitant delivery.
Characters are a mix. People like Anya, a flirtatious palm reader with a vaguely East European accent, don't really go anywhere – although her take on the swaggering, shallow anti-social 'leb' of offensive stereotype offers more depth, despite it already being a much-mocked sub-culture.
She's clearly a child of the internet, but a character-driven polemic about offence in comedy, she adds nothing but echoing a hundred blog posts – and commenting 'I've been eating bananas wrong all my life' feels like a clickbait headline rather than classic comedy. Yet other of her skits guide more purposefully towards a punchline, and are so much the better for it. It pains me to use a cliche, but 'hit and miss' is the order of the day here.
Her charm is undeniable, and we'll certainly see more of Youssef – especially given that  other reviewers have been more fulsome in their praise – but at this early stage in her career she still feels slightly like she's auditioning in public. Give that girl a director, or a script editor, to channel the charisma and performance skills.
Review date: 2 Apr 2015
Reviewed by:
Reviewed at: Melbourne International Comedy Festival
Recent Reviews
What do you think?