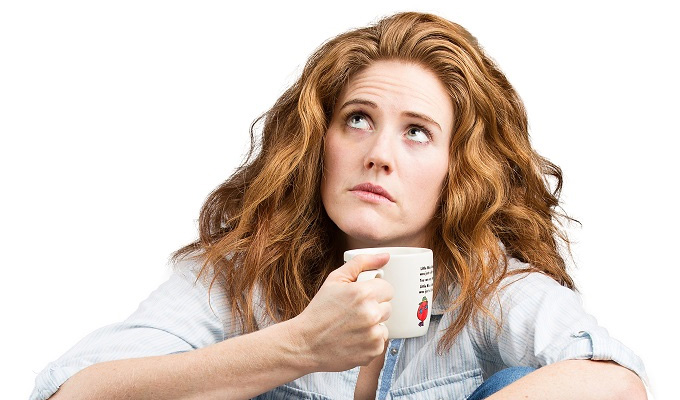 Sarah Kendall: A Day In October [Melbourne]
Note: This review is from 2015
A Day In October is in content and style a natural progression from Sarah Kendall's last festival show, Touchdown, as she matures from stand-up to storytelling.
It shares the high school setting of its prequel, moving ahead a couple of years to 1990 when the teenage Kendall, still a social outcast in Newcastle, New South Wales, but now with a fetching gherkin aroma thanks to her weekend job at McDonald's, found someone even more unpopular than herself.
She struck up a friendship, of sorts, with the put-upon George, though she would never acknowledge that in public, fearing that the relentless bullying he was subjected to may be contagious. However everything in the school hierarchy changed with a fateful school camping trip…
Kendall is a charming, vivid and absorbing storyteller who effortlessly takes her audiences to the time, place and emotional states she depicts. This yarn, however, offers less obvious comic potential than its bittersweet Breakfast-Club-like predecessor, and the humour doesn't always sit quite so easily with the compelling story.
A couple of the more clearly-defined jokes come as callbacks to a preamble about an encounter with a Dutch tourist, modest about his impeccable English, earlier in the day. But the gags don't quite come off as they take us out of the narrative – and expose the apparently spontaneous introductory conversation as the practised routine it really is. The other part of her stand-up ice-breaker is a solid, if over-extended, routine about the suspension of disbelief required of a scene in Aliens, which is nothing to do with the rest of the show, despite Kendall's best attempts to crowbar a link about the editing of stories.
Whatever edits she's made to her central tale certainly keep the listener engaged, as she artfully describes teenage life in a decaying town; the isolation of anyone who doesn't fit a cruelly imposed norm and a supporting cast from alcoholic teachers to giant mechanical chickens. And a key narrative twist adds to the sense that this is a classy 50 minutes of storytelling.
Whether it works as comedy is more moot. There are wryly funny details in her descriptions, but other jokes seem bolted-on. Despite Kendall's accomplished stand-up credentials, a comedy festival show is perhaps not the perfect outlet for this – although an anthology of short stories would most definitely be. Publishers take note,
Review date: 1 Apr 2015
Reviewed by: Steve Bennett
Recent Reviews
What do you think?