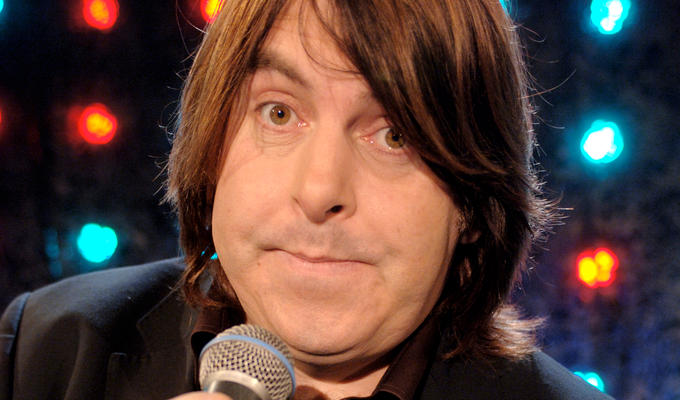 Mick Ferry: And That Was Just The Teachers
Note: This review is from 2015
Rightly or wrongly, there is a distinction between a 'festival' comic and a 'club' comic. The first satisfying the artsy, usually more middle-class market wanting jokes packaged into something deeper – whether a story, a philosophy, a soul-baring or just some presentational structure to make the show more involving. The second bunch have no such time for such pretences, and just want to say the funniest things they can an hour.
Over the years, Mick Ferry has had a few bashes at the former, but his heart really belongs to the second camp. Here's he's gone back to basics, presenting an unthemed anthology of some recent routines. Even his title, the description of a hack comedy punchline that's even hack itself these days, is two-fingers to artistic expectations, as he tells us how proud he is not to be offering any message.
He's also peeved at a previous reviewer who compared him to Peter Kay, just because he's fat and northern. Indeed Ferry is a lot more crotchety – and sometimes more adult-rated – than the reassuring nostalgia of the Phoenix Nights creator.
He's as unpretentious in his delivery as he is in his overall outlook. No put-on pizzazz to to energise the subdued room, just a straightforward bloke (albeit one sporting a fulsome porn-star moustache at the moment) chewing the fat; sometimes dour. sometimes endearingly self-deprecating about his lack of enthusiasm.
The natural feel is reinforced with his engagement with the audience. Although his questions are little more than shallow ploys to bring up the next topic, if he gets an interesting response back, he follows it, seeking an entertaining chat.
The topics don't matter much, from his kids to sex tips, it's more about the attitude of seeing the funny side of the world's failings. True to his aim, he gets the audience laughing throughout this purposefully directionless hour, even without that overarching idea, or even any outstanding, memorable routines.
It is a bloke being funny for an hour. And that is enough.
Review date: 23 Feb 2015
Reviewed by:
Reviewed at: Leicester Hansom Hall
Recent Reviews
What do you think?