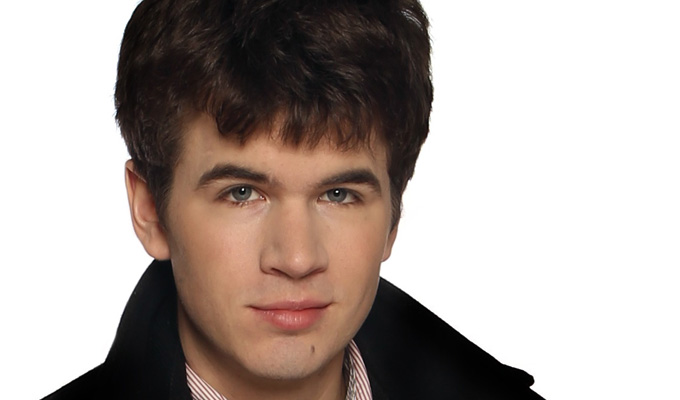 Ivo Graham: Bow Ties And Johnnies
Note: This review is from 2015
Eton has a double-edged reputation for forging leaders of men, brimming with confidence and entitlement that they are somehow an elite breed above the rest.
But old boy Ivo Graham doesn't exactly fall into the stereotype. He is decidedly low-status; a teachers' pet who put participating in Shakespearean reading competitions above popularity, and left the matter of losing his virginity until well after his university studies were complete. His alma mater has equipped him with no social graces, but a classical knowledge of what 'alma mater' actually means.
That outsider awkwardness translates into a decidedly low-energy performance. Graham has a persistent habit of literally talking to the hand – delivering his material with eyes cast downwards at his watch or just the back of his hand (and it's not because he has notes there). It does not make for a charismatic display, especially when combined with the relatively slow pace.
Thankfully the 24-year-old is stronger at writing than he is at stagecraft, and the tales of exclusion in this, his second solo hour which premiered at Edinburgh last year, contain some great lines – thanks in large part to his ear for choosing the perfect word for the job.
There isn't, admittedly, much variation in the themes of the gags, being self-deprecating about his nerdiness or his living with his grandma for a year, or of being the sort of teenager who sends exquisitely courteous thank-you notes to his friends' parents after parties. Even in success at landing a girlfriend, he can't quite believe his luck – he tries to sound smug about the unlikely fact, but the insecurities triumph. It makes for a clearly defined persona, for sure.
Given this background, it's probably no surprise that the confidence within Bow Ties and Johnnies – the title comes from a newspaper story that Etonians learn how to put on formal dress before they learn how to put on a condom – comes from the head rather than the heart.
Yet within the formalised social setting of stand-up, Graham is more adept at interpersonal contact than you might think from his own description. He does well off-script, feigning sort of polite rebellion after he accidentally knocks over a glass of water, and charmingly gauche in his conversations with the front row. It suggests that while loosening up may be anathema to his personality, it would grease his comedy if he could do it just a bit more.
Review date: 9 Feb 2015
Reviewed by: Steve Bennett
Reviewed at: Leicester The Cookie
Recent Reviews
What do you think?