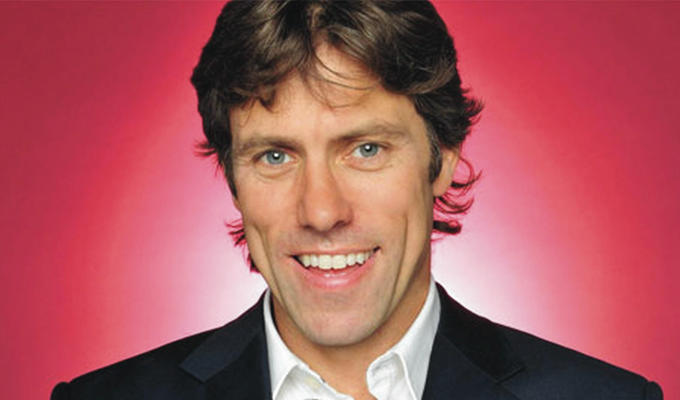 John Bishop: Supersonic
Note: This review is from 2014
The appeal of John Bishop's easy, everyman charm cannot be denied. Not only on the numbers – this Supersonic tour is set to play to 500,000 arena-goers – but in the reaction. Plenty of those in Cardiff last night gave him a standing ovation, a response usually reserved for performances that have a profound emotional impact.
Yet Supersonic offers few surprises. That is largely the point, even though that might seem the antithesis of comedy. He does not offer scenarios upended by unexpected punchlines, but an affable, identifiable take on everyday reality. Reassurance is what he offers. We're all in the same boat, especially if you're a middle-aged 'empty nester' like him. When he recounts the difficulty in trying to reprimand one of his son's surly, defiant teenage chums, many will surely sympathise.
His tales of the repressed anger and everyday monotony of being in a long-term relationship – he's been married to wife Melanie for 21 years 'on and off', he jokes – the frank assessment resonates. And to his credit he goes deeper than the usual tropes of festering arguments, even if that's where he starts.
Although he mocks the mundanity of their marital conversations – contrasting them with the pick-up lines he used in the 1980s, with the aid of a game member of the audience – there's an underlying tenderness to the reassurance, to use that word again, of being in such a relationship.
But the chat-up line set piece stems from his discussion of how dating's different in this era of Facebook and texts, not landlines in the hallway. It's in areas like this where he feels over-familiar; the sort of conversation that happens from plenty of other comics, or even in pubs – though of course his routines are more polished and warmly regaled.
Familiarity doesn't bother Bishop's fans, of course, quite the opposite. While this may be an unfair generalisation, they probably don't have a particular interest in comedy, nor care if other stand-ups have better takes on these subjects. A rather throwaway line referencing Operation Yewtree gets an applause break, even though there's nothing special about it at all. For the most part, he's just reflecting their opinions back at them in a wittier way than they could.
Usual subjects like masturbation, hecklers, prostate exams – mentioned for the good reason of encouraging check-ups – and Ryanair get a run-out, even if with some sort of personal twist. He certainly has a slightly different angle on the budget airline, having flown on the corporate Lear Jet (that being the sort of circles he moves in these days) even if the jokes around the story are ultimately he same.
He insists that he's a 'man of the people' despite his elevated status – shown off in the videos bookending the show featuring celebrity chums from Gary Lineker and The One Show presenters to, impressively, Samuel L. Jackson. And he certainly succeeds in maintaining that status with stories so many can relate to.
Review date: 5 Nov 2014
Reviewed by: Steve Bennett
Recent Reviews
What do you think?