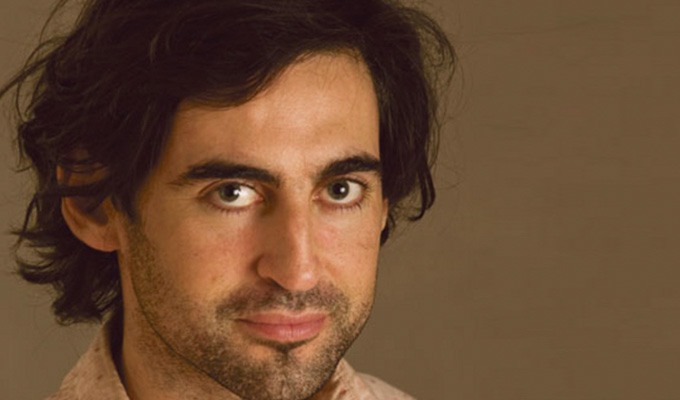 Aindrias De Staic: The Man from Moogag
Note: This review is from 2014
In blending traditional fiddle-playing with his tall-tale storytelling, Aindrias de Staic is clearly continuing an longstanding Irish tradition.
The Man from Moogaga, named best comedy at the the Galway Fringe earlier this year, is a fantastical tale of growing up in remote small-town Ireland in the 1980s. The central character is part of the town's all-important Gaelic football team, even though it's really in music that his under-developed talents lie. And as the years fly by, his rag-tag gang of team-mates take to the road, becoming part of the Irish diaspora.
As you might expect given his musical talents, De Staic has a strong sense of rhythm even in his speech, giving his quirky story a distinctive, almost otherworldly, feel – an atmosphere emphasised by the looped backing tracks he creates on stage. The imagery is strong and the cast of characters he creates seem only slightly exaggerated versions of real, if peculiar, men.
The story twists and turns, but in a meandering way rather than being full of elegant surprises – and that relatively weak structure and sense of direction becomes something of an issue as we get further into the hour but no deeper into characters or plot.
De Staic's a little shambolic in his presentation too, but it's infused with the same impish sense of humour that he uses to create his pseudo-mystical world. Stylistically, there's a touch of Spike Milligan's more fanciful musings in what he's striving to achieve. He's not at those lofty heights, but this is a charming, curious diversion nonetheless.
Review date: 27 Oct 2014
Reviewed by: Steve Bennett
Reviewed at: Galway Kings Head
Recent Reviews
What do you think?