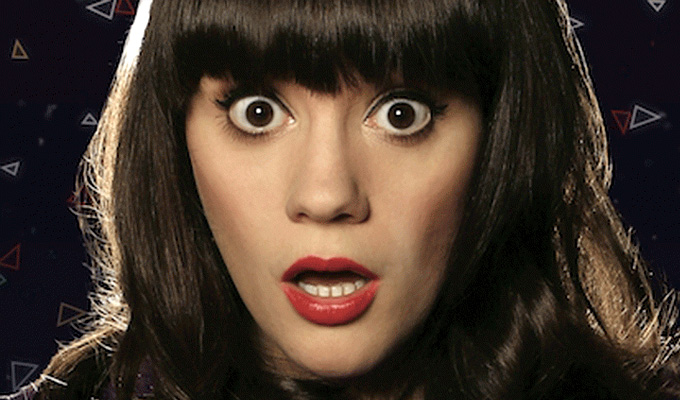 Vikki Stone: Instrumental
Note: This review is from 2014
Emotive shows about fathers have become a cliche at the artsier end of stand-up, but Vikki Stone's take on the topic is one of the best.
This heartfelt yet gloriously upbeat tribute to her father demonstrates a newfound ambition in her writing. She's moved away from her traditional jaunty filth to present a heartfelt yet gloriously upbeat tribute by way of a pseudo rock-opera.
Deploying some 20 instruments, and a deftly implemented loop pedal, the musically versatile comic backs her anecdotes with a driving soundtrack (synth included) that gives them a pace and urgency. She takes us through her background, from music school with future classical sex symbols Escala – which leads to an energetically stupid piss-take of such marketing – to short-lived careers as both a cocktail pianist and Elton John's backing singer.
But the story that emerges is really about her father, similar to one or other of the Chuckle Brothers in both appearance and his propensity to end up in comic scrapes. His unique daftness is celebrated, even though more serious undertones gradually enter the tale. However Stone always sidesteps the maudlin and even in the most poignant ballad she injects a levity – not so much to make us laugh (there's plenty of that elsewhere) but to reflect her fond memories over the inevitable sadness.
The joyful energy always prevails, whether in silly, celebratory audience participation, or in cheerfully self-deprecating anecdotes. There's a moral about trying, too, explaining why she's taken on the challenge of playing possibly too many instruments as a contrast to her father who ultimately gave up. But it's lightly applied – Stone's tone is so overwhelmingly uplifting that we needn't dwell on such things.
The result is a lovely, show, playful and happy with a good heart and an irresistible energy, neatly tied together and guaranteed to please. It's easily Stone's best show yet, hopefully making an impressive new direction in her career. She'll never need to play in a cocktail bar again.
Review date: 25 Oct 2014
Reviewed by: Steve Bennett
Reviewed at: Brighton Dome
Recent Reviews
What do you think?