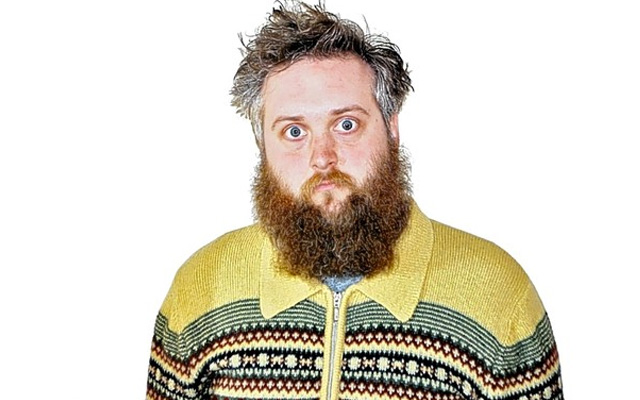 Phil Jerrod: Neanderthal
Note: This review is from 2014
This is the first time that Phil Jerrod has performed for an hour – and what an impressive calling card Neanderthal already is. Just two years after graduating from a comedy course he's produced 60 minutes of smart, polemical and witty observations full of insight and devoid of cliche.
Cynical, astute and impassioned, his densely-packed rants encapsulate the state of British society today. Generously bearded and in the onset of early middle-age, he starts by commenting on what it's like to be a product of the rural middle-class, deftly sidestepping any lazy hummus-style references.
He then moves on to perfectly encapsulate the frustrations of wage-slave drudgery, the demographic jackpot his parents' generation struck with their secure jobs, pensions and inspiring cultural revolutions, and the ultimate futility of modern life. Though rooted in an often grim reality, his material often takes off on inventive flights of fantasy – an intoxicating combination.
It's a beautifully written show, rich of language and elegant of imagery, and delivered with an intense passion. The worst criticism you could level at Neanderthal is that is definitely a 'performed' piece, with little nod to the stand-up convention of emulating a spontaneous convention. But that's merely a stylistic decision – you could level the same at Stewart Lee, with whom Jerrod shares a sensibility without being a poor imitation.
He intelligently argues the indefensible, from claiming how it's right than John Lennon was assassinated, hailing the dedicated workmanship of the greatest British murderers and even taking a pop at the inherent tragedy at the heart of Bake Off. When he denigrates Jesus it makes perfect logical sense in a set laced with an irony. He's not a consciously cool Bill Hicks type, either, more of a twisted dreamer let down by society's nonsense,.
From that, he's produced an ambitious diatribe, and he pulls it off with inventiveness and a darkly wry humour, expressed with force and animation, literally getting in the faces of the audience he's hell-bent on converting to his insightful way of thinking.
Jerrod is a Brighton local and this is an appreciative home crowd, but he is a talent who, on this impressive debut, seems destined to become a comedy connoisseurs' favourite, despite never quite hitting the upper echelons in the new act competitions that he's been through so far. No wonder he's already been signed by comedy king-makers Off The Kerb.
Review date: 20 Oct 2014
Reviewed by: Steve Bennett
Reviewed at: Brighton Komedia
Recent Reviews
What do you think?