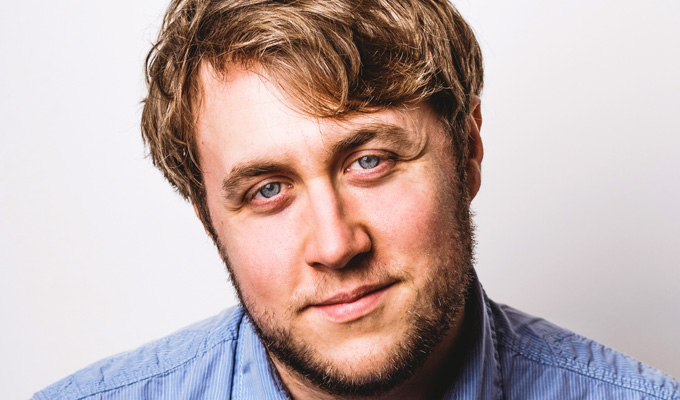 Tom Toal: Prequel
Note: This review is from 2014
This has all the ingredients for a heartstring-plucker. Death, romance, weddings, tender appraisal of the father-son relationship, girl in a coma – and a charming, warm-natured narrator in the shape of Tom Toal.
By tiptoeing between laughs and real-life poignancy, Prequel necessarily makes some compromises to both sides of the emotional equation; but Toal – still fresh enough to be doing the less stringent new act competitions – steers a steady course. The hour is pleasingly constructed, the anecdotes engaging, and the wit uncontrived.
Nominally, this personal show is about firsts, from his first appearance on stage in a primary school nativity to his first sexual encounter. One of these resulted in abject humiliation as he pissed himself very publicly. But it's all, ultimately, about growing up as he progresses from jokey man-child to responsible adult.
Indeed, his parents, half-Polish NHS worker Ella and Kev, a former copper, are in the audience of this London performance, a valuable post-Edinburgh outing for a show otherwise likely to disappear into the ether like so many others. Affable, emotionally intelligent Dad deserves a co-writer's credit, having provided some of the best lines, not to mention attitudes, of a show which pays affectionate tribute to family.
Huge ha-has are relatively infrequent, certainly after a club-set opener to establish his credentials, but 27-year-old Toal is an enjoyable, gentle-paced storyteller, and we're taken along by his personal anecdotes.There's even an ambiguously religious undertone to proceedings, with its origins in a Catholic schooling, which is unusual on the godless comedy circuit.
Themes pleasingly recur, and real life had the decency to serve up a poignant denouement to the good-natured sharing. Over the hour, there's not quite the comic punch to match this emotional one, and he's not in the league of Daniel Kitson when it comes to the poetic – very few are – but as a statement of where Toal is steering his comedy, it's confident and understated, just like the man himself.
Review date: 8 Oct 2014
Reviewed by: Steve Bennett
Reviewed at: Camden Head Islington
Recent Reviews
What do you think?