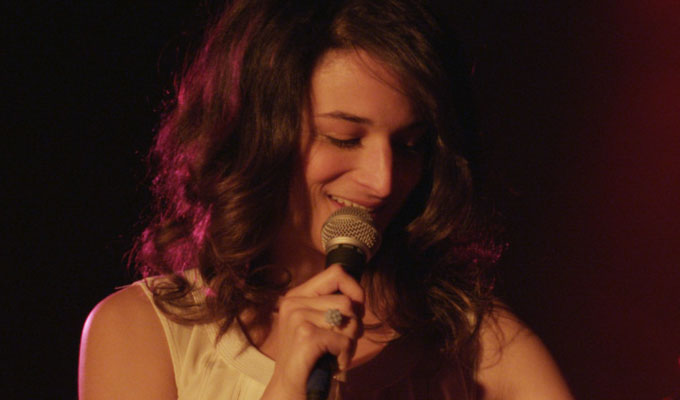 Obvious Child
The idea that a offbeat comedy could feature an abortion predictably riled the religious right when Obvious Child opened in the States – probably because the lead character, a stand-up comedian called Donna Stern, didn't spend the last act roasting in the fiery pits of hell.
Certainly it's true that she spends more time and emotions fretting over who tell about her decision than considering the termination itself, but this stylish indie film is much more a character study of a barely-functional but warmly sympathetic woman slightly lost in the world than it is pro-choice propaganda.
Jenny Slate, a real-life comic, puts in a truly remarkable performance as Stern, funny and sensitive and avoiding all Manic Pixie Dream Girl clichés – despite a day job in a bookshop that advertises itself as 'unoppressive and non-imperialistic' and a habit of hiding in a box when life gets too much. For although she is quirky and attractive, she's a fully three-dimensional character; slightly broken, lacking direction and using humour to deflect from facing her often screwed-up feelings.
Stand-up is notoriously badly captured in movies, but this feels authentic, even if Stern isn't all that funny on stage. She's an open-her-heart comic, delivering a frank running commentary at the same free-entry club in Brooklyn every other night, sometimes dying as the audience sits agape at her therapeutic outpourings, not always alleviated by laughs. But it's clear this is the only way she can really communicate, telling an audience things she's afraid to share one-on-one.
Putting her life in the public arena is the last straw for her boyfriend, who dumps her in the venue's graffiti-scrawled toilets. Struggling to accept the decision, leading to a barrage of ill-advised answerphone messages and a spot of stalking, she ends up with a drunken one-night stand with nice-guy Max, described as being as Christian as a Christmas tree by the Jewish Stern. it is in the unprotected encounter that she gets knocked up, after 'playing Russian roulette with her vagina', as her unconscious voice puts it.
Slate is backed by a fine supporting cast in her career-making performance. As gay best friend and fellow comic Gabe Liedman perfectly reflects the camaraderie of comrades in comedy; there's a nice cameo from David Cross as a sleazeball representing the other, less supportive side of the circuit; and the always-delightful Richard Kind is seen all-too briefly as Stern's supportive father. Gabby Hoffman plays her other best friend.
Writer-director Gillian Robespierre ensures that the comedy is unaffected and natural. There are certainly echoes of prime-era Woody Allen here, as characters make knowing jokes about the situation, but all the wit coming from deep and clearly-defined relationships between them all. Thus the tone reflects the reality of the film, with humour in the everyday exchanges of good friends rather than telegraphed, unsubtle gags.
The right-wing critics might be right that there's nothing funny about abortion; but there is plenty funny about the flawed human behaviour that leads there, which is what Robespierre and Slate draw out so wonderfully in this accomplished, distinctive movie.
Here are some clips...
Review date: 29 Aug 2014
Reviewed by: Steve Bennett
Recent Reviews
What do you think?