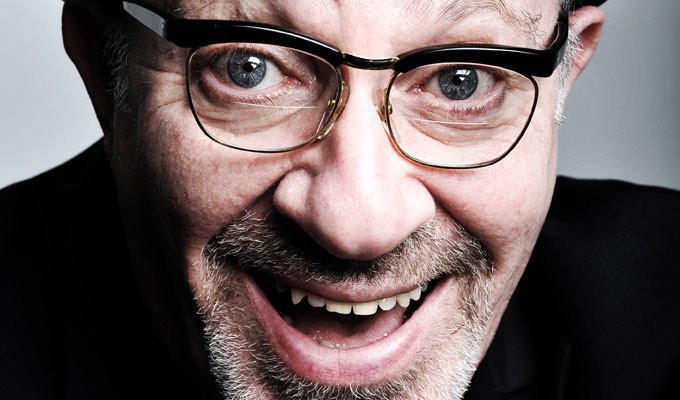 Sol Bernstein: Stil Standing
Note: This review is from 2014
Watching Steve Jameson as Sol Bernstein can feel like watching a tribute act to stand-up itself, like an echo of the Catskills Mountains, so pitch-perfect are his recreations of the patter of the Jewish masters.
He recalls them all fondly, Mort Sahl, Groucho Marx, Woody Allen and even Lenny Bruce, just as he speaks admiringly of the likes of Stewart Lee, Daniel Kitson and Jimmy Carr, not to mention Miles Davis, Marcel Marceau and Burt Bacharach. Bernstein elides any distance between early stand-up and its current form, while affecting a Zelig-like capacity to have been present at defining moments of cultural history.
That the shtick is tried and tested doesn't detract from its nostalgic appeal. He even quotes directly from BBC Four's recent series Old Jews Telling Jokes, the joy in the passing down of these sacred routines overriding such petty concerns as ownership.
Notwithstanding a few topical nods to Rolf Harris' conviction and the rise of ISIS, the overwhelming majority of these gags could have been delivered at any moment in Bernstein's alleged 70 year career. His small but significant role in the developments of Davis, Marceau and Bacharach is each a little laboured if the truth be told. But he's forgiven for the genuinely ingenious way he inserts himself into the story of one Adolf Hitler, who had early comic aspirations if Bernstein is to be believed.
The Nazis and the ongoing situation in the Middle East add a little grit to the oyster, the presence of two German girls in the front row on the night I saw him creating a slight frisson in the room when he launched into a discussion of Mein Kampf.
Despite their initial shock, to his credit, he absolutely went the full Charleston on Hitler's grave. And it was telling that when he later descended into lechery towards them, they took it in the pathetic manner it was intended.
The cruel ravages of his advancing years and the memory of his late wife Esther round out the hour, which despite its belated moments of crudity and insult, and daft set-pieces like his recreated commercials for Sol beer, retains all the classy, showbusiness veneer of the greats. There's plenty of life in this old dog yet.
Review date: 24 Aug 2014
Reviewed by: Jay Richardson
Reviewed at: Just The Tonic at The Tron
Recent Reviews
What do you think?