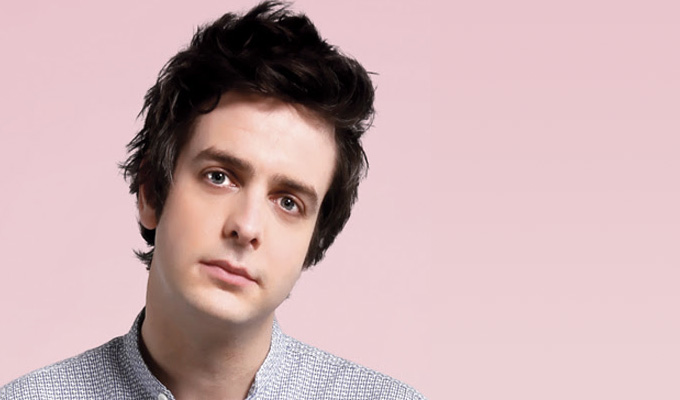 Tom Craine: Thoughts On Love (By a Man With None of the Answers)
Note: This review is from 2014
Tom Craine believes that love is out there for everyone but isn't in a rush to find it. He takes a delightfully comical hour to say this, but that's the gist.
With an unusual stop-start style Craine can't decide whether it's stand-up or sit-down, at one point he drops the mic completely and resorts to roly-polies. When he does have the mic near his mouth he uses the other hand to gesticulate wildly about the room. His speech is slightly lisping and there is a yearning to his voice that pleads to be listened to.
Craine gets the laughs with brilliant real-life tales of his misadventures in the world of dating. He feels an obligation to date, as if it is something a man of his age (early thirties) should be doing. He just isn't very good at doing it.
Heart-warming descriptions of his childhood and the life that led him to be so inept are mixed with clever stories about his dim flatmate who finds dating a breeze. He speaks with fondness of his parents' relationship and how its strength has rubbed off on him. He still finds humour in it, soppy though it sounds. This is nicely balanced with the laddish and more typical gags based around his idiot mate's relationships.
It is feelgood stuff throughout, there is even a mention of a giant cuddly toy bear. Craine is slightly bumbling, the clumsy sort. If the show was a romcom the audience would certainly be rooting for him to get the girl by the end and there would be a more dashing but less lovable suitor to contend with. Needless to say this doesn't happen exactly, instead he finds himself arrested at Belfast Airport (no spoilers).
He sticks rigidly to the topic, and even backs up his thoughts on love with an out-of-the-blue song, demonstrating a surprisingly good voice. The song itself isn't dazzling but blessedly short; it gets a lot of smiles and a round of applause and breaks up the routine nicely.
There is a brilliant pace and temperament to this show. Craine keeps the laughs coming regularly and hard but also throws in feeling and sentiment with it. We perceive him to be honest and genuine, and love him all the more for it.
Review date: 23 Aug 2014
Reviewed by: Graeme Connelly
Reviewed at: Pleasance Courtyard
Recent Reviews
What do you think?