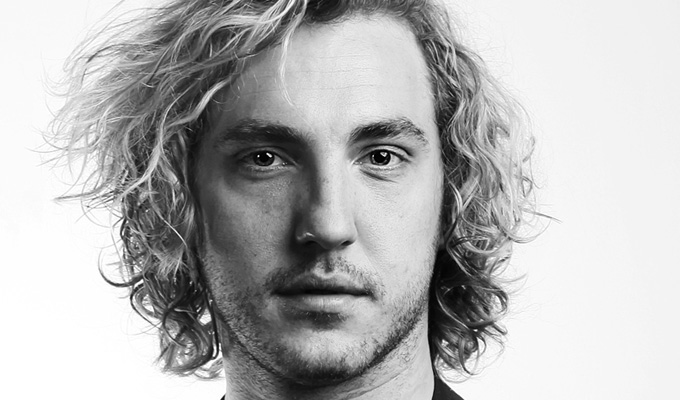 Seann Walsh: 28
Note: This review is from 2014
Following the Adele method of titling your work, Seann Walsh is here to talk about turning 28, not normally an age given special significance. Although for him, these past 12 months have seen him find and move in with his girlfriend – something of a shock to the system for a once-feckless wastrel.
She's trying to get him to clean up his act, to put hygiene above Fifa, to do the washing up before it becomes a Jenga-like tower, and not to sleep in till the crack of afternoon. And, shock, she's also convinced him to cut back on the booze that he once so enthusiastically consumed – and formed the basis of some of his most memorable stand-up routines.
Aside from all that love and support nonsense, Walsh's new amour has provided a dramatic counterpoint for his comedy, her fastidious adherence to a civilised lifestyle and odds to his more lackadaisical approach. In fact, his material hasn't changed that much, it's still a celebration of his laziness and a grumpy rejection of activity - but being forced to change his proclivities heightens the weariness toward the things he hates. And now it's the OTHER drunks in the pub he gets to talk about
Another hour of relatable everyman humour, then, as we've come to expect, with these first-hand tales mixed in with observational comedy about the minutiae of life, and most often its most modern components. Wifi routers and Netflix are among the very specific topics here. Nothing groundbreaking, and not really any stand-out routines, but done with skilful delivery, wit and astuteness
You wouldn't know it from any change in his demeanour, but Walsh confessed to be a little bored of his show on the eve of the final week of the Fringe – which explains his ill-judged audience participation tonight. First he gave a girl in the front row a fiver to get a drink, a nice gesture and an enjoyable flash of jaunty ad-libbing. But he then built up what he hoped would be an epic spontaneous joke for her return – leaving him to tread water for an age until she returned… and when she finally did, the gag misfired as the key audience member screwed up his task.
Something of a damp squib, then, and an interruption to the energy of the performance, even if he soon picked it back up again with his ability charm a crowd with his shabby charisma. With no great departures – or at least planned ones – 28 will satisfy fans, but probably not win him any new ones.
Review date: 18 Aug 2014
Reviewed by: Steve Bennett
Reviewed at: Pleasance Courtyard
Recent Reviews
What do you think?