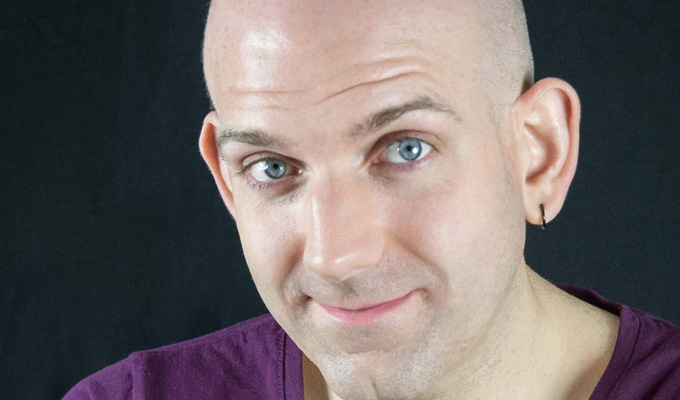 Chris Coltrane: There's No Heroes Left Except All of Us
Note: This review is from 2014
If I could award stars for good intentions, this show would collect five straight off the bat. It an amazingly feel-good event, gently inspiring and uncynical, but neither is it naïve. Feminism, capitalism, the death of socialism are unusual subjects for comedy (outside of a festival at least), but Chris Coltrane glows with positivity and is a great communicator of political comedy, of which there simply isn't enough.
He is expressive, articulate, uses his computer slideshow to great effect and generally makes you feel that anything is possible.
He's knows he's not a clubby, Live At The Apollo kind of guy, but he's capable of finding the ghastly humour in real-life events, exposing corrupt politicians, staging school sports in Topshop as a protest against Sir Philip Green's monster tax avoidance and plenty more. Coltrane is a do-er as well as a talker and his documentary account of trying to dob in an MP as a benefit cheat was entertainingly educational.
The comedy is really secondary here to the content. The show is well compiled, there are events, photographs, recordings, illustrative quotes and, god save us, a joiny-inny song – and you cannot help but warm to him.
He could do with more savagery and bite – if Mark Thomas is a Rottweiler of comedy activism, then Coltrane is the golden Labrador. You want him to go further, be tougher and more acerbic – perhaps it's not his way, and there's no disguising his sincerity and I felt maybe he was holding back.
When so many comedians use a furious rant for comic effect to protest about inconsequential nonsense, I really wanted him to let rip a bit more, as there was far more here to get worked up about.
Interesting is good, and this is inescapably good-hearted. He just needs to be less of a nice guy.
Review date: 16 Aug 2014
Reviewed by: Julia Chamberlain
Recent Reviews
What do you think?