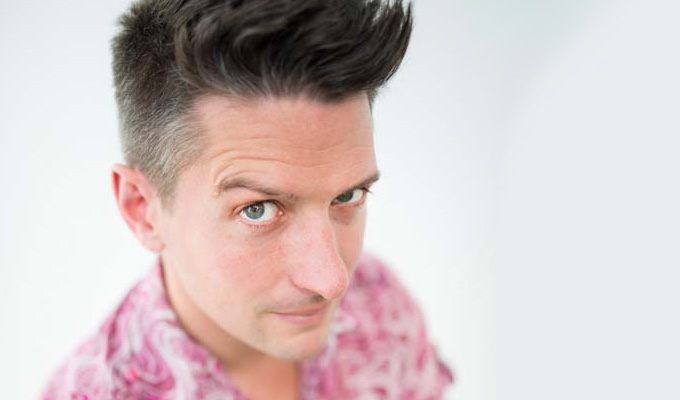 Stuart Goldsmith: Extra Life
Note: This review is from 2014
On first inspection, Stuart Goldsmith is just another stand-up wearing jeans and a T-shirt who talks about relationships and life as a lonely comedian. But he soon shows he is able to deliver all the virtues of a great set in a neat little parcel.
After relaxing the audience, he shows off a slick and well polished routine. It's immediately apparent that this is material he is confident with, and which has worked for him before. With a huge smile and a manner that is even warmer than the attic box room we are stuffed into, he sets up and knocks down gag after gag to equally warm laughter.
Mass appeal is written all over him. With a style similar to that of Michael McIntyre, Goldsmith discusses such frequently mentioned subjects as the virtues of single life compared to coupledom, desperately wanting kids, and supermarket self-checkouts. It's all very middle-aged and the topics have all had a million outings already, so he does brilliantly to give a fresh approach, garnering huge laughs from the crowd.
Like a well-oiled machine Goldsmith moved effortlessly from one topic into the next, linking them up nicely and calling back to previous jokes regularly. It was almost too perfect. There is nothing raw about the well-rehearsed lines and practised delivery at all. Something is missing. Some of the jokes are fantastic and get huge, deserved laughs, but the performance felt unnatural in places, almost automated.

Maybe if his glossy and shiny package had sustained a few more knocks and bumps in the mail, it would be more exciting to open.
Review date: 14 Aug 2014
Reviewed by: Graeme Connelly
Reviewed at: Pleasance Courtyard
Recent Reviews
What do you think?