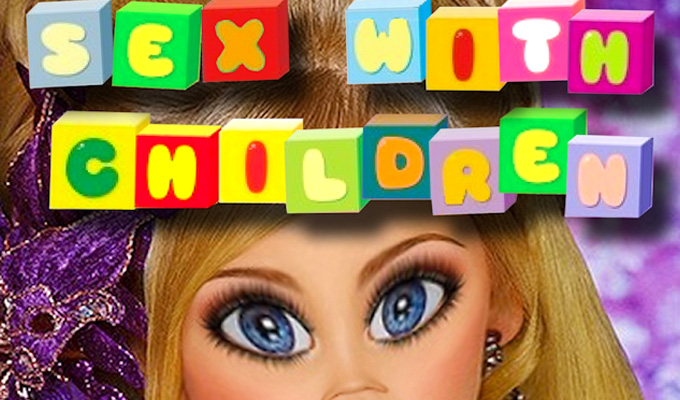 Sex With Children
Note: This review is from 2014
Good job this isn't a paid-entry show, as you'd have some difficulty explaining Sex With Children popping up on a credit card bill.
Chris Dangerfield admits the title is 'career suicide' , but also accepts that he hasn't much of a career to extinguish. Yet while this show will hardly get him on 8 Out Of 10 Cats, it should help cement a reputation for being a brutally honest comic storyteller flirting with the limits of taste; the next Jim Jefferies, perhaps.
The comedian he will always be compared to, however, is Russell Brand: he has the same Essex/London accent; the same troubles with drugs and sex; and the same on-stage charisma with the air of a sleazy carnival barker, reinforced with his eccentric but stylish wardrobe. Although in a straight contest, Dangerfield may have the edge – he whipped this smallish crowd into a frenzy of boisterous excitement, which perfectly suits his edgy, chatty, showmanship.
When he talks of sex with children, he means sex with one particular child, himself. Among others, he was abused by a magician – and if you think that phrase sounds inherently amusing, even though the reality is disturbing, this is the show for you.
This isn't a comedic misery memoir, full of heartfelt tragedy, but a collection of raw, uncompromising true-life anecdotes that Dangerfield's considerable talents makes outrageously hilarious, with not the least touch of grimness or self-pity. Talk about owning the situation.
His formative experiences certainly screwed up his attitudes to sex, and the comic staple of his mum walking in on him masturbating is here given an epic, operatic intensity. The Apocalypse Now of wanking stories. That damaged psyche and the acid he was on at time also led to a one-night stand at a party that's as hilarious as it is wrong.
As if you couldn't tell from the title, this is not a show for the squeamish nor the obsessively politically correct. You have to wonder what the couple who walked out halfway though were expecting to witness. But for those who like their comedy raw, honest and compelling, Dangerfield's for you.
So yes, Chortle recommends Sex With Children.
Review date: 13 Aug 2014
Reviewed by: Steve Bennett
Reviewed at: Heroes @ The Hive
Recent Reviews
What do you think?