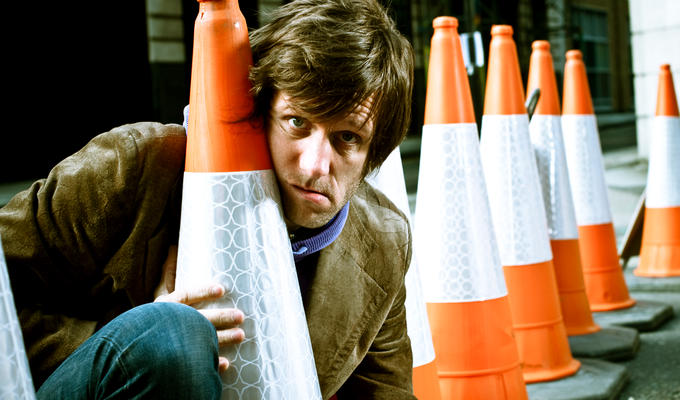 Luke Toulson: Laid-Back Grouch
Note: This review is from 2014
Not so much a grouch, Luke Toulson is a charming, likeable down-to-earth guy with a casual style and some strong material.
His cavernous hole of a venue is cold and clammy and the audience huddles together for warmth – which Toulson soon provides. He has the appearance of an unemployed surfer and this suits his laid-back style, welcoming his audience with warm smiles and a chatty air.
A good deal of his performance is talking easily to the audience; he genuinely wants to make sure everyone is all right. Even when he challenged a couple who chatted halfway through, it was with such tact and aplomb that they were humbled into silence.
Toulson meanders slowly and steadily through his routine, never venturing too far off track. He regales with tales of his children, who make him feel old. Lots of things do. Approaching 40, he is feeling his age. He shows us a letter that he received in 1998 – older than some of his audience. That fact is visibly painful to him and very funny to everyone else.
The letter isn't the only thing that is dated, however. While a good amount of the routine is fresh and personal, there is an equal amount that could have been from his show from last year, or even the last five years. The predictable and stale diluting the interesting and new prevented this from being a real stand-out set.
Toulson's slightly stuttered, laid-back delivery also meant that we are sometimes willing him to get the punchline. That said, it is usually worth the wait – if it doesn't sound like one we have heard before. 

Review date: 9 Aug 2014
Reviewed by: Graeme Connelly
Reviewed at: Laughing Horse @ Cabaret Voltaire
Recent Reviews
What do you think?