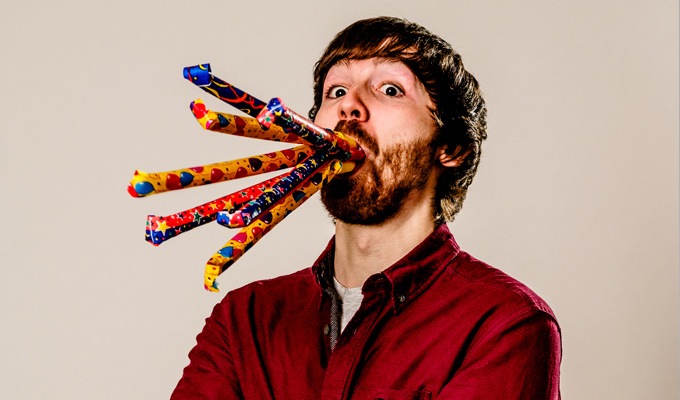 Ian Smith: Flappable
Note: This review is from 2014
Ian Smith is a young, Northern, immensely affable comedian and used his circuit skills well to settle an audience in the time-honoured fashion of a 'phones and pagers off' notice, with the obligatory remarks about the obsolescence of pagers and a bit of 'What's your name? Where you from interaction. So far, so run of the mill…
His set embraced popular Google questions, orchestrating social embarrassment (fancy dress funeral invitations), being an awkward customer, the frustrations of rail travel, the idiocy of soap operas and the cast changes we're expected to accept without question, nothing particularly new here either, but this show was more than the sum of its parts.
For all the apparent ordinariness of the material, the comedic complaint and rant, the very much-expected content of a decent stand-up set with an accumulation of minutiae, this show was quite brilliantly structured with a veritable cat's cradle of complex callbacks. His video inserts and prepared routines meshed very well with routines created during the show to surprising effect.
Smith has worked hard to make this, his second Fringe show, more than an extended club set. You might feel it is just that, but it is shown off and embellished in a fine setting. The challenge for his next show will be to match the quality of the content with the clever concept. Overall it's a fun hour of stand-up made to look a lot more effortless than it actually us.
Review date: 7 Aug 2014
Reviewed by: Julia Chamberlain
Reviewed at: Pleasance Courtyard
What do you think?