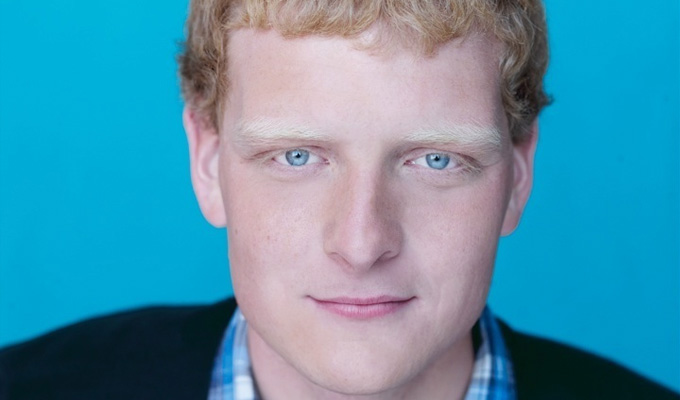 John Hastings
Note: This review is from 2014
When it comes to rock-solid performance techniques, Canadian emigre John Hastings has it mastered. He's an expert technician, delivering with a winning mix of passion and intimacy. Sometimes he sits on a bar stool, sometimes he crouches at the audience's feet; sometimes he's powerful and declamatory, sometimes he's sharing a confidence. It gives him total control of the room for his hour of stand-up storytelling.
But…
Behind the enviable style, the substance can be pretty thin. A big part of his hour is describing the British becoming feral on drunken nights out, ending up fighting, puking and fucking in the street. It's a subject that reflects his experiences playing the weekend clubs, and will certainly resonate on with a lot of people. But it's also well-trodden territory and there's not all that much he can add that a late-night digital TV documentary series couldn't tell you.
He's a comedian who lives with comedians, hangs out with comedians, and spends his life travelling to and from comedy gigs. So perhaps it's no surprise that his tales occupy a familiar landscape. The stories of Megabus travel are inevitable. And yes, they are reasonably funny once he gets past the generic – but it is his well-practised salesmanship that really drives it home.
The cornerstone of the hour is him describing a gig (see?) in which he was under great pressure to impress the promoter; a night of highs and lows that ended in a debauched house party, Hastings stripped to the waist – a scene he's unashamed to recreate. It's a first-hand story, most possibly with embellishments, and he wrings the most out of what might otherwise boil down to 'I took some mushrooms off a weirdo and then hallucinated this weird stuff…'
Yet he can deploy some great turns of phrases evoking vivid, funny imagery; whether it's describing the height of a child nemesis or the precise tightness of a pair of jeans, he can nail it. But he also uses 'rapey' in a punchline, a word whose short-lived ubiquity you might have thought was over.
If you stand back, Hasting's style can be a bit predictable The applause break just to carefully engineered, the perfect callback to wrap things up, the 'pull-back-and-reveal' that is so clichéd it's become a shorthand for the practice.
Yet there's no denying he gets laughs, consistently and often. So even if this seems more like an extended club set within a festival built on comedians trying to go beyond that, the vast majority of his punters go home happy.
Review date: 5 Aug 2014
Reviewed by: Steve Bennett
Reviewed at: Pleasance Courtyard
Recent Reviews
What do you think?