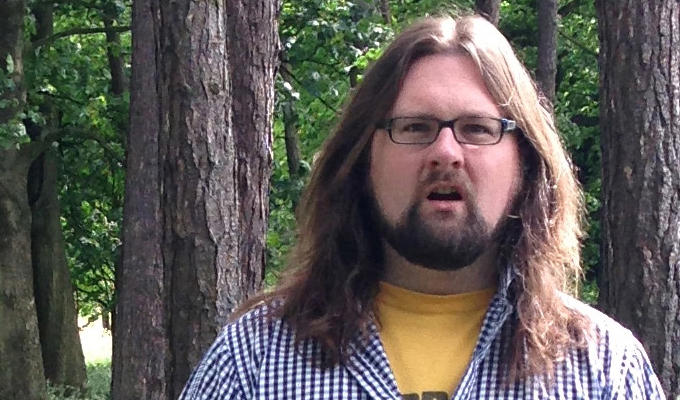 Ben Verth: Anxious
Note: This review is from 2014
Ben Verth can be pretty amusing as he takes apart his minor personality deficiencies, using stand-up to celebrate the things that could otherwise socially embarrass him as a 30-year-old still feeling his way through life.
But there are an awful lot of comedians of his age, standing and awkwardness level who also chat about themselves in this exact-same way, and Verth isn't quite distinctive enough nor sharp enough to break free of the pack.
The conversational style is forgiving of set-ups that are too wordy and digressions that put philosophising ahead of the funny, leading to definite lulls over the hour. But when he gets his teeth into a routine, particularly an anecdote, his empathy and turn of phrase win through.
He's also a little uncertain of what personality he's projecting to the audience. 'I don't want people to think I'm a dick,' is how he sums up his minor neuroses – but moments later he is telling us of the 'mind-numbing antisocial behaviour' he exhibits just to get the coveted double seat on a train, a routine that is enjoyably naughty.
He has a real condition called sleep paralysis – the revelation of which elicits an inappropriate laugh – which is exacerbated by his poor diet and over-consumption of alcohol. Other syndromes such as 'signage blindness' may be more psychosomatic.
The anxieties referred to in the title are of social faux pas such as breaching public toilet etiquette; but in fact it would be more accurate to say he suffers mild paranoia, as he confesses to shouting at pigeons, feeling slighted by situations that don't concern him, or thinking, as a child, that his parents had a secret other life. That's evidence of an overactive imagination that, when focussed, gives him some solid material. But Verth also allows his mind to wander a little too much.
Yet, demonstrating the perils of trying to give an Edinburgh a theme you don't really want, some of the best routines don't fit the pattern of speaking about himself at all. He's got a decent section about wines named in honour of history's greatest monsters, while the show-closing tale about a mate's mum and some illicit poppers has a great payoff, even if, like so much of this preview show, he could have tightened the writing considerably.
Review date: 31 Jul 2014
Reviewed by: Steve Bennett
Reviewed at: Scottish Comedy Festival @ The Beehive Inn
What do you think?