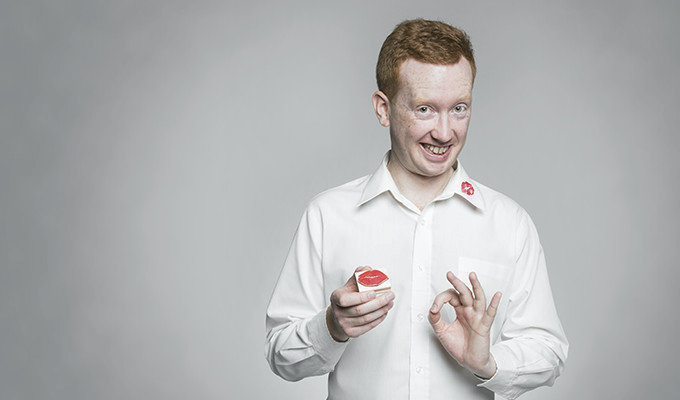 Luke McGregor: I Worry That I Worry Too Much
Note: This review is from 2014
Deserved winner of last year's best newcomer award, Luke McGregor's follow-up has something of the 'difficult second album' syndrome about it. His vulnerable, nervous, persona is as winsomely endearing as ever – but it falls short on the substance needed to convert that into another full show, leaving him to pootle along amiably enough until he runs out of steam before he runs out of hour.
That's an obvious concern, but McGregor barely needs anything more to fret about – for as the show's title makes clear he is an incurable worrier, OCD no less, even though it drives him to distraction when he has to turn around ten minutes after leaving home to check just one last time, that, yes, he did lock the front door.
Other causes for anxiety include perspiring, girls (obviously) and ghosties – proving just how little guile this over-sensitive man-child has. Comedy is something of a therapy for him, not only for talking out the issues but to help him overcome the chronic shyness, which still manifests itself in a shrill, nervous laugh.
That he doesn't – or can't – be any slicker is the key to his honest charm, which has taken him from a stuffy broom cupboard above a pub last year to playing the last fortnight of this festival in the 400-capacity Hi-Fi bar; though it is questionable whether this likeable but lightweight show is really up to such exposure.
He has hidden talents, however. He expresses his fears wittily, especially on the subject of getting intimate with girls, and his bashfulness doesn't prevent him talking to the audience to further build the intimacy his low status engenders.
Yet sometimes when he ventures beyond his personal awkardness into topics that might be more widely relatable, his comedy inexperience shows with woolly writing. Worries over his incipient sex life, for example, nicely show up his innocence, but material about dating app Tinder – one of the more common subjects at this festival – get a little bogged down in operational detail.
Plenty of comics coast by on charm, though normally of a more polished sort than McGregor has. But because he possesses such an unusual comic voice – won by allowing his personality so to be so very exposed – expectations are higher. This resolutely three-star show is something of a placeholder, neither dashing nor amplifying his initial promise. I don't mean to worry him too early, but the jury's probably out until we see what his third show brings.
Review date: 4 Apr 2014
Reviewed by: Steve Bennett
Recent Reviews
What do you think?