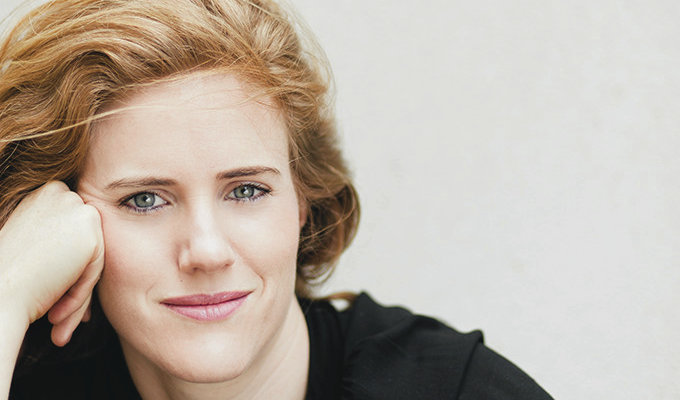 Sarah Kendall: Touchdown
Note: This review is from 2014
So this man walks in to a bar with an emu on his head. Never mind the punchline, what's his back story? How did he get here? Is he all right?
This deconstruction is, essentially, what Sarah Kendall has done to one of her own jokes. At the end of her last show, she closed with a great story about dropping the c-bomb on a high school teacher, the trouble it landed her in, and how her teenage comedy brain got her out of the predicament. But the killer payoff, she now confesses, was a fabrication for the sake of a laugh.
So in Touchdown, she explodes the whole anecdote, zooming out for the bigger picture, with all its context. This version therefore is denied the quick fix of a fabricated punchline, but has instead matured into a compelling coming-of-age story, all the more gripping for the rich detail it conveys.
The teacher she so flamboyantly insulted, Mr Harris, was, in fact, the father of her friend Abi, a pretty, popular girl who forged an unlikely bond with the gangly, awkward 15-year-old Kendall over their shared love of graffiti in a library book. The friendship and encouragement gave Kendall much-needed confidence and social acceptance – and even a possible first boyfriend. But with typical gaucheness, neither relationship worked out quite how she would have hoped.
Touchdown proves an insightful reminiscence about teenage emotions, anxiety and finding your own place in the world, made funny through its honesty, its comic supporting cast, and its attention to period detail. Kendall has a worryingly encylopaedic knowledge of Police Academy and Jaws 4, which plays a pivotal role in her tale, while amusingly portraying her mother as a squawking, unintentional drama queen.
Such flourishes help make Kendall a thoroughly captivating teller of an expertly constructed story, which she delivers with charm and engagement, mocking both herself and the audience as the moment demands. Gradually the amusement ebbs away, as her teenage good times start to falter, but by this point she has got the audience so invested in the narrative, we remain gripped, while the serious undertow gives the show a rewarding depth.
It is surely the most mature show featuring cock-and-ball drawings that you'll see this year...
Review date: 3 Apr 2014
Reviewed by: Steve Bennett
Recent Reviews
What do you think?