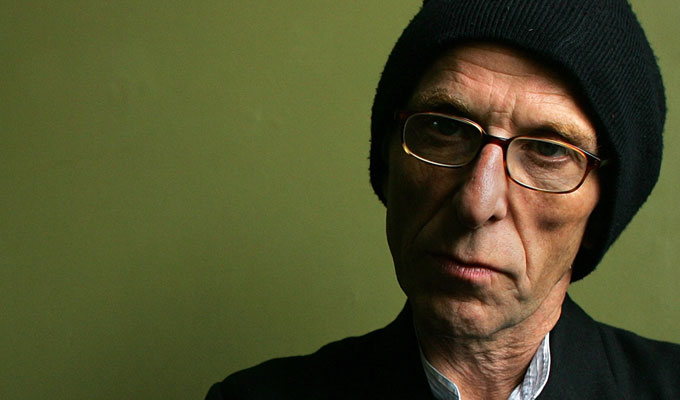 Ivor Dembina: Old Jewish Jokes
Note: This review is from 2014
Ivor Dembina has spent half a lifetime on the alternative comedy scene, but for his latest show, it's almost as if none of that ever happened.
For he's plunged back into the world of 'joke jokes' – either a fine oral tradition inextricably entwined with Jewish culture, or an anachronistic throwback, depending on your point of view. This is a barrage of classic one-liners or short, made-up anecdotes about overbearing mothers, complaining customers, or pennywise businessman, none of which would have been out of place in the Catskills at their peak.
He claims there are 100 gags in the show – 15p each at today's door prices – and, like the similarly themed web-series-turned-BBC Four-show Old Jews Telling Jokes, he delivers exactly what the title promises, and what the audience, Jew and gentile alike, expect.
There's also little element of surprise when it comes to some of the punchlines, so familiar you could mouth along. But, like all old gags, it simply depends on whether you've heard them or not. When Dembina's jokes fall on fresh ears, they are brilliantly effective, using the same archetypes for a shortcut to the laugh.
No one can say 'heard it' to all the jokes, however, as Dembina has cunningly weaved his own creations into those passed down through the generations – and you might be hard-pressed to tell which are which. He hasn't entirely abandoned the modern ethos that you should write your own material.
He also adds value by providing a wispy narrative through all the jokes, in which he ponders how much of the Jewish psyche is reflected in the humour, which is done so lightly as not to fall into the category of navel-gazing, while still adding a more pensive undertone to the night.
Much of this comes through a probably apocryphal story of a benefit gig he was asked to do for his local synagogue, where the rabbi presented him with a series of red-line issues that mustn't be joked about: Israel, sex, the Holocaust... and with each fresh diktat, Dembina sees his set wash away. There are no such restrictions here, of course, and each prohibition gives him an entry point for the gas he *would* have told.
His style, though, is far from confrontational, and he introduces the contentious subjects carefully, perhaps ways of scaring off the more conservative audiences who would come to a show entitled Old Jewish Jokes. The delivery is generally slow and measured, with long pauses for effect and little chutzpah – even his calls to audience participation are low-key. But occasionally he makes an incursion into the seating, to use the space and make the intimate seem personal.
Is this a groundbreaking hour of comedy? No. But the show is dependably amusing, and – unlike most observational stand-up – gives you gags you can take away and use yourself. Now did I tell you the one about the kid at his bar mitzvah....
Review date: 13 Feb 2014
Reviewed by: Steve Bennett
Reviewed at: Leicester Square Theatre
Recent Reviews
What do you think?