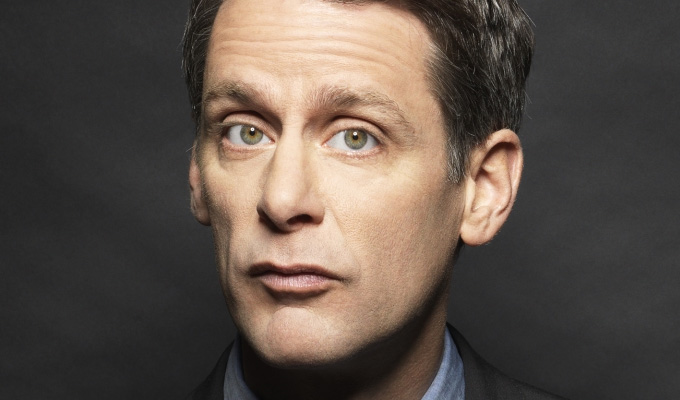 The Establishement Club... in the afternoon
Note: This review is from 2013
This is not your usual venue for stand-up. It's mid Sunday afternoon, in the downstairs oyster bar of one of London's most esteemed seafood restaurants, the 98-year-old Bentley's, on the edge of Mayfair. Its Michelin-starred chef Richard Corrigan holds court on one of the tables, where well-heeled diners have paid £49 a head for a meal and show.
This is the latest incarnation of The Establishment, Peter Cook's groundbreaking satirical club of the Sixties, as revived by Keith Allen, Victor Lewis-Smith and Mike O'Brien, of the Laughing Stock record label. Previous late-night events under the banner have been held at Ronnie Scott's celebrated jazz club, and been solid, eclectic nights drawn from the comedy and cabaret circuits – but fell short of being the game-changers its new backers had confidently promised.
The new restaurant set-up lends a cliquey feel to proceedings, though not with all the negative connotations that suggests – even us non-diners attending only the show feel part of it. And let's not forget: for all of its apparently radical agenda, the original Establishment was regularly frequented by the sort of society figures at whom the satire was aimed, so the demographic here is entirely in keeping with tradition.
The afternoon is jointly presented by Allen – 'Lily Allen's dad' as he introduces himself mock-wearily – and Scott Capurro. Allen is more the host, shaping proceedings in his own image of middle-aged mischievous decadence, while Capurro is MC, introducing acts with his trademark tart comic edge, and prompting more than the occasional sharp intake of breath for his near-the knuckle barbs.
In stark contrast, the other stand-up on the bill, Arnold Brown, is sardonic and low-energy. The jokes are hit-and-miss, but his modest presence is delightful, heightened by his use of the space, walking freely around the tables and occasionally sitting down to join diners.
But this is no straightforward stand-up gig, and the other performers add a variety feel. Not least the Dalek, a very complicated bit of business involving a real, full-size prop, just to roboticall deliver some simple, cheesy gags, courtesy of Lewis-Smith. But stealing the show, as he so often does, was the unique cabaret artiste Dickie Beau. He's most often seen performing a perfectly-synched mime to an archive interview with a sozzled Judy Garland, but today he applied the same technique to an old Kenneth Williams anecdote, bringing a new interpretation to an already hilarious monologue in an absolutely captivating set piece.
The eclectic afternoon is completed by brilliant house band, Niggaz With Croissants, who deliver good-time, old-school soul classics with style and verve, a forgettable but nattily-dressed poet who seems rather uncomfortable on stage, and author and journalist Howard Jacobson in conversation with radio presenter Laurie Taylor which, after an agonising introduction by Taylor, generated some affectionate nostalgia and interesting thoughts on the death of a father, nowhere near as morbid as it sounds.
These discussions, more than the comedy, form the centrepieces of the revived Establishments: Stephen Fry has previously been on at Ronnie Scott's and Richard Dawkins is set to appear in this swanky basement sometime in January. The organisers certainly have pulling power.
The whole endeavour, therefore, is less comedy club and more of a meeting of a society of like-minded people being amused by witty anecdotes and basking in their congsocenti-like involvement in this classy, if still rough-around-the-edges, serving of post-prandial entertainment.
Review date: 16 Dec 2013
Reviewed by: Steve Bennett
Recent Reviews
What do you think?