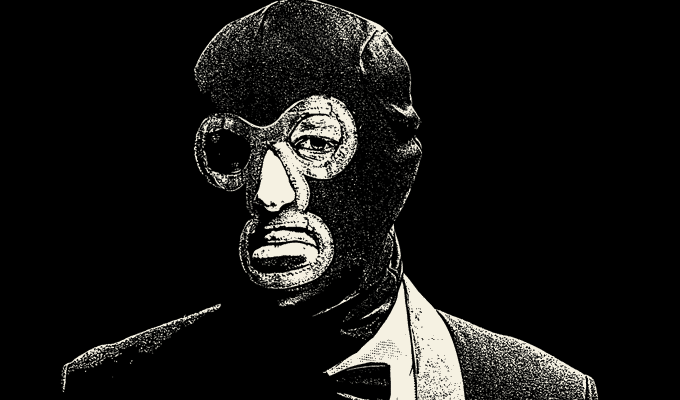 Late Night Gimp Fight at Soho Theatre
Note: This review is from 2013
The Gimps may have brought the high-energy dynamics of a boy band to comedy, but after five years, they have outlasted all but the most enduring of pop quintets.
This, they say, is their 'best show ever', and while that might be hyperbole, it's certainly a more surefooted offering than their 2012 hour, which put technology, not technique, at its heart.
The five –  David Moon, Lee Griffiths, Matt Ralph, Paul Biggin and Richard Campbell – are phenomenally enthusiastic performers, with a dedication to stagecraft that extends to performing this show in front of a full set: a warehouse full of unsold mechanise from their previous shows.
They excel in their song-and-dance numbers, not least a finale inspired by – OK, stolen from – Les Miserables that's rousing and uplifting. But they are equally at home singing a silly Oompa Loompa number or an a capella about Celebrity Paedos that hits a more complex note, mocking but not making light of the serious crimes recently exposed.
There's normally at least one imaginative stand-up sketch in each of their shows, and the mimed romance between two odd-looking figures the lads make with their exposed bellies is a visual treat, and a hugely skilful piece of non-verbal comedy to boot. Talking of which, Campbell – who they nickname Face Gimp for his malleable fizzog – has a great skill for comic reaction; though it's unfair to single out one from such an obvious ensemble effort.
Their execution is faultless, but they also allow themselves some wriggle-room in the performance, as they are never more endearing as when they make one another corpse. A couple of scenes are designed to do just that –and both are stomach-churning in their own way, thanks to the misuse of a Hammy Meal and a Spiderman outfit respectively. Some audience silliness with a Nerf gun also adds a dash more spontaneity.
The script could sometimes do with more jokes to back up the imagination that goes into the set-up and the delivery. However they don't totally neglect punchlines, even if they often have a puerile edge, with variations on nob gags galore. But if you've paid to see a troupe called Late Night Gimp Fight it would be churlish to complain there's too many sex references.
And it's all done in the same playful spirit that fills every lively sketch, sweeping the audience over the ups and downs of the writing on a cushion of effusive good nature.
Review date: 12 Dec 2013
Reviewed by: Steve Bennett
Reviewed at: Soho Theatre
Recent Reviews
What do you think?