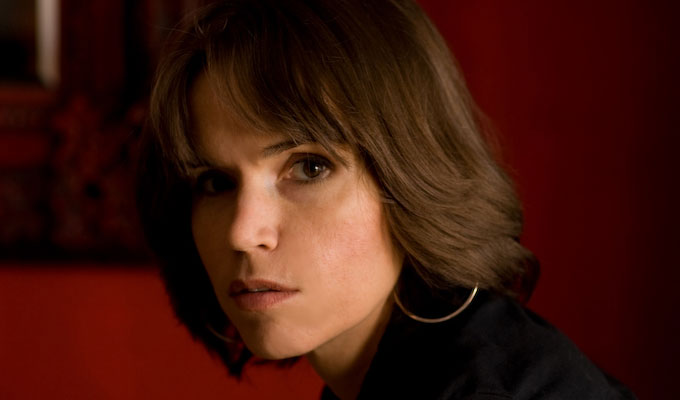 Jane Bussmann: Bono & Geldof Are C*nts
Note: This review is from 2013
He's championed the plight of Africa and raised millions for those in need, yet to state that Bono is a cunt is surprisingly uncontroversial.
But in what must rank as one of the most unlikely premises for a comedy show ever, Jane Bussmann argues that his supposedly good deeds – and those of the whole 'poverty industry' – are not just self-serving, but are actually dangerously detrimental to those they allegedly help.
Bussmann, who lives in Mombassa, reminds us that Bob Geldof once proudly state that had Band Aid been around during the Holocaust, they would have sent aid and food to the victims of the concentration camps. But what if their Nazi captors had not only creamed off most of the aid for themselves, but also realised the more prisoners they had, and the more inhumane their plight, the more money would flow their way. That, in a nutshell, is one of her arguments against the effort: that it both rewards the warlords and is pitifully ineffective.
But the issue of aid to Africa is nothing if not an ominshambles, and another devastating consequences of what she clearly sees as imperialist Western interference is the choking of business investment for the continent's actually thriving economy (why would anyone put money into a place depicted as so appallingly troubled?). Meanwhile, high-flyers parachuted in to supposedly solve Africa's undeniable problems enjoy five-star luxury to protect them from the 'hardships' of living there. No wonder, Bussmann argues, they all want to keep their snouts in the aid trough.
Yes, it seems that one of the writers of South Park and the Brass Eye paedophile special finds herself on the same side the debate as right-wingers who want to slash Britain's overseas aid budget, albeit for different reasons. But for a liberal arts-going audience to hear some uncomfortable opinions that diverge from the Guardianista view of the Thrid World is eye-opening.
This iconoclastic, thought-provoking often makes for difficult listening, as plenty of her contentious conclusions challenge the human response of 'we must do SOMETHING to help'. Some of her arguments are very convincing, others admittedly less so, perhaps because they are still rather haphazardly presented.
Bussmann carries a well-thumbed sheath of notes around on stage, and initially has difficulty in hitting her stride, although as she warms to her theme, the passion – not to mention her jet-black cynicism – shines through. She has experience of presenting difficult issues in a fully way – having highlighted the murderous Joseph Kony well before a certain born-again Christian's online campaign in a previous show.
There is a dark humour to much of here exposé of the poverty industry – and although more of an opinionated presentation, the show is marketed as something of a comedy. Laughing is the only response to some of the appalling messes charities and NGOs have made in Africa, for talking in the full enormity of their meddling, as she describes it, would otherwise make you weep. And pricking the towering hypocrisy of pompous millionaire tax-dodgers is always a chuckle.
Bussmann is also working on bawdy sitcom called Distinguished Ladies, and read-throughs of that are likely to provide less complicated laughs. But in Bono And Geldolf Are C*nts, she rattles a hornets' nest of patronising Western complacency that almost certainly need to be rattled.
• Jane Bussmann: Bono And Geldolf Are C*nts is on at the Soho Theatre at 7,30pm until Saturday. An extra show has just been added at 11pm on Friday.
Review date: 20 Nov 2013
Reviewed by: Steve Bennett
Recent Reviews
What do you think?