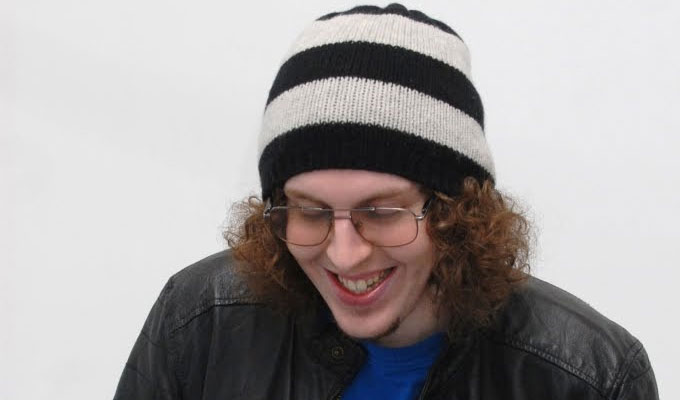 Carl Donnelly: Now That's What I Carl Donnelly
Note: This review is from 2013
Carl Donnelly is the sort of comedian who gives everybody the idea they can do stand-up. And as the Fringe proves year after year, not everybody can.
It's because he's a complete natural, chatting with about encounters with intimidating yahoos on a train, or about a run-in with an emu in an Australian zoo, or about accidentally soiling himself. These are not incidents that are inherently exclusive to him, and he tells them in a such as straightforward way that you might wonder if they had been written at all.
Yet Donnelly has got an nose for how to draw out the humour, that others who simply recall incidents from their life so often don't. Blessed with an appealing line in self-deprecation, he portrays himself as the hapless idiot, stumbling through the feckless life of a comedian, yet landing on his feet through a fate of circumstance every time. Or maybe it's just karma, as he seems to be a loveable dolt seeking the best in everything.
There's a hint that all might not be as rosy as it seems at the start of the hour, as he reveals, as a side issue, that his marriage has difficulties, and that he sometimes needs to escape to a quiet place to escape the madness of the Fringe. Although it sets up his vulnerable, low-status persona, this is too current to mine for comedy, and hardly in his cheery style, so we press on to routines where he can talk about bumholes, dicks and fannies with all the endearing immaturity of a toddler.
As well as the personal tales, there are observational strands in which he amusingly dismisses things he doesn't understand, like allotments or loose leaf tea. But you shouldn't pay too much attention to a man-child who only recently discovered that kangaroos weren't fictional.
Though his amiable, chummy delivery stands him in good stead; tonight his fluidity slipped over into a lack of focus. Too easily distracted, he tried to make capital out of every minor disturbance in the room – even an old-fashioned digital watch chirruping the hour. Occasionally it paid big dividends, such as the sport he had baselessly accusing a front-row punter of being a racist, but too many times it merely interrupted the natural flow of the anecdotes. Not that the punters minded; Donnelly's always great company, even when coasting.
Review date: 24 Aug 2013
Reviewed by: Steve Bennett
Recent Reviews
What do you think?