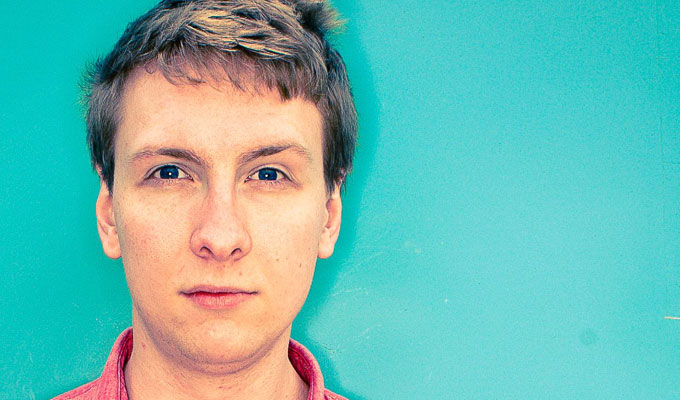 Joe Lycett: If Joe Lycett Then You Should Have Put A Ring On It
Note: This review is from 2013
While following in a grand tradition of British camp – a little Larry Grayson, a dash Julian Clary, a large part Kenneth Williams – Joe Lycett is a talent in his own right.
Arch, mischievous and occasionally a little risqué, he cuts a Puck-ish figure with his tales of pranks played on mobile phone companies and tabloid newspapers, warped justice meted out to boy racers and wrongdoing with the cat. He's clearly a man with far too much time on his hands but he uses it productively if not wisely.
He argues that we all have this naughty side – which he's dubbed his 'walrus' – lending s a nicely psychopathic air to his stories. We can all empathise with his long-game wheeze to claw back an unreasonable bank charge... but I think he might be on his own with regard to the cat.
Either way, few of us could make accounts of petty revenge so entertaining. He likens an adversary to 'wet scrambled egg in a chair'; draws surprisingly convincing parallels between rage and hard-ons, and advises that a man 'cannot be angry when buying cheese puffs'. So true.
But Lycett doesn't spend all his time creating fake online profiles to berate MPs and casino-owners, oh no. He's also come up with a pilot for a new game show, in which the audience is invited to rate the homosexuality of items ranging from lavender oil to kumquats. Naturally, he will host it.
If the show itself isn't entirely plausible, Lycett as host is, and it can only be a matter of time before his occasional TV appearances result in something more solid. He has a singular charisma and a confidence that belies his age. At the moment, he lacks substance –- perhaps there's a clue in the show's cheerfully silly title – and the strength of his personality outstrips the strength of his material. But that's undoubtedly a critic's gripe. It's a pleasure to be in Lycett's company for an hour.
Review date: 12 Aug 2013
Reviewed by: Nione Meakin
Recent Reviews
What do you think?