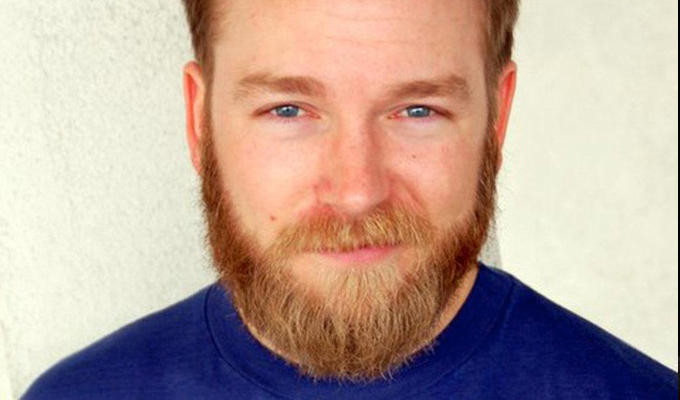 Kyle Kinane at Just For Laughs
Note: This review is from 2013
Kyle Kinane operates in a common field for comedy. He's a socially dysfunctional, early-middle-aged white man aware of his emotional, mental and physical failings yet, by sharing them, hopes to own them.
That, indeed, is one of the themes of this entertaining hour of comedy – to take command of your actions, however unpalatable. Although he certainly makes it difficult for himself when he does such idiotic things as unthinkingly throw coins in the trash. What sort of moron does that, he ponders?
By his own account, Kinane's as dumb and lazy as they come. But, of course, as a comic he's got the intellectual wherewithal to be fully aware of that; and so he describes the lows of his life with a self-deprecating wit. From sex to buying Hawaiian shirts alone – the sublime to the ridiculous – or even the all-time low of having to sell his blood plasma alongside all the junkies for a few bucks, all provides fruitful comic fodder.
This is Everyman humour; he's just like you, but a worse version of that. Or if not worse, he's paying the consequences for bad decisions or bad luck that for most people might prove temporary setbacks; yet for him it always seems disastrous.
His attitude is a resigned acceptance of the general shitiness of life; yet he finds a gallows levity in that rather disappointing assessment of the world.
Review date: 27 Jul 2013
Reviewed by: Steve Bennett
Recent Reviews
What do you think?