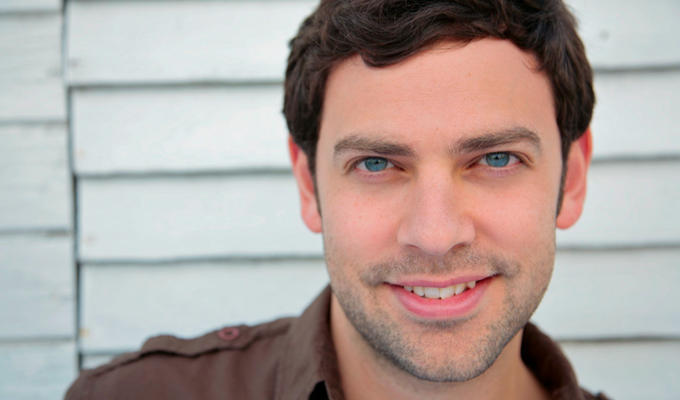 Variety's 10 Comics To Watch showcase
Note: This review is from 2013
Every year for more than a decade, Hollywood trade magazine Variety names 10 comics to watch, to coincide with the Just For Laughs festival – but somehow no one every thought to stage an event to showcase them. Until now.
If these are the most exciting stand-ups around, the mould is going to remain unbroken, as many of the acts fit a familiar pattern, talking about their social awkwardness, relationships and masturbation – with two successive comics recounting the time they were caught mid-stroke. There's some skill and flair in the way these stories are told, but the future of American stand-up does look very much like its past.
Compere Neal Brennan is by far the worst offender, with an opening set based predominantly on the difference between men (only want one thing; driven by their dick) and women (wear impractical clothes/shoes). An occasionally deft turn of phrase doesn't stop this being fundamentally tired stuff, and as an MC he really doesn't measure up, exuding a 'too cool for school' attitude, introducing acts with the most perfunctory of build-ups, and at the end of the night trailing away as he recapped the list of comics performing, omitting some because of apathy. So much for these newer comics being launched with a fanfare...
Brennan's not a rising star, but an established name who co-created the Chappelle Show, and last year impressed at a late-night show; but here he was phoning it in. On a bad line.
Not all of Variety's top ten could make it. Missing were Michael Che (who heads to Edinburgh next month), Adam DeVine, one half of sketch duo BriTANick, Jenny Slate and Spoken Reasons.
Brent Morin starts on safe territory, mocking the sob stories of British X-Factor contestants, but when he comes on to his social ineptitude, things really pick up, thanks to the way he so passionately recreates those foot-in-mouth encounters. He's a Van Gogh of awkwardness, creating distinctive pictures of familiar situations... and because he seems on the edge of insanity; being driven to the brink by his crippling inability to communicate even the simplest pleasantries to a pretty girl. It's an impressive performance.
There's already, of course, one comic called Mark Little, the British-based Aussie who used to be Joe Mangel in Neighbours; but this one is a Canadian, who's also part of the sketch comedy troupe Picnicface. Characterisation is a strong point for him, too, with a great depiction of his timid father, determined not to impose on anyone. The segment about a row with his rapper friend is silly, but built on an idea that's quite flimsy, no matter how much comic exaggeration he flings at it. However the long-game prank he plans to a barber is fiendishly ingenious, and playfully told.
Emily Heller has a nice way of writing, forensically building up the premise layer-by-layer, allowing her to add twists at every stage of detail and providing precisely smoothed segues. Not all of her stories about being a single girl struggling to cope with New York zing, but a couple of well-described scene stand out. Plus she has a warmth that underpins even some of the more snide observations.
Picking Barry Rothbart, (pictured) as 'one to watch' is pretty much a no-brainer; since he's already been cast as one of Leonardo Di Caprio's acolytes in Martin Scorsese's forthcoming film The Wolf Of Wall Street. But his comedy makes him stand out, too, with a quirkily original set that keeps surprising thanks to apparently hacky set-ups that never quite go where they seem, callbacks to other comic's sets, an imposing delivery, and a inspired, memorable gag about ordering in restaurant that's absolutely perfect.
Nick Kocher is half of a double act and points out: 'It's the sketch comedy of BriTANick that Variety said was one to watch, not the stand-up of Nick Kocher. Anyway, here's the stand-up of Nick Kocher...' Yet he'd certainly be worthy of a solo place on the chart, thanks to another inventive set that offers a fresh perspective. It's sometimes fun, as with the analogy of dogs yapping at each other, sometimes a little dark, as with his material on Sudden Infant Death Syndrome, but always funny; with his uniquely peculiar 'caught wanking' routine elegantly detailed.
Zach Galifianakis stunt double Dan St Germain also had a jerking off routine, but not so distinctive, in a set that covered porn, 'dirty' women, and smoking weed. It's perfectly fine, and gets laughs with some neat lines, but this grizzly bear of a comic has an attitude that's too familiar. Though a solid, skilled and affable act, you might expect something more exciting from a 'one-to-watch' comedian.
Review date: 27 Jul 2013
Reviewed by: Steve Bennett
What do you think?