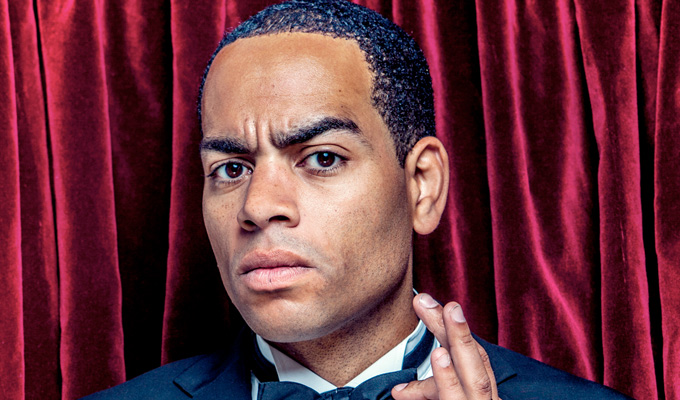 Doc Brown – Original Review
Note: This review is from 2009
Doc Brown
, a rapper-turned comic, looks as if he was born on stage. He's brought some of the swagger of his old job to his act, but with an irresistibly amiable demeanour that gives him an effortlessly charismatic aura. After a brief bit of banter – and a so-bad-it's-good opening pun – he unveils a set that fuses his rap skills with comedy.
Like many of the more traditional musical comedians, performing to a backing trap gives his set an inherent rhythm and energy – and almost guaranteed applause breaks. But, also like some of the hackier musical comedians, the comic quality of the set pieces is suspect. Listing euphemisms for STDs or rapping about internet porn shows a disappointing immaturity in the writing.
His signature call-and-response piece is pure audience participation, with only the slightest hint of funny, although he his segment about spreading the Olympic message to the streets has a sharp pay-off.
Still, he's only been performing comedy for about a year, so there's plenty of time for him to develop. If he can stretch his inspirations, he could yet be the Bill Bailey or Tim Minchin of rap.
Review date: 26 Apr 2009
Reviewed by: Steve Bennett
Confidence-filled
What do you think?