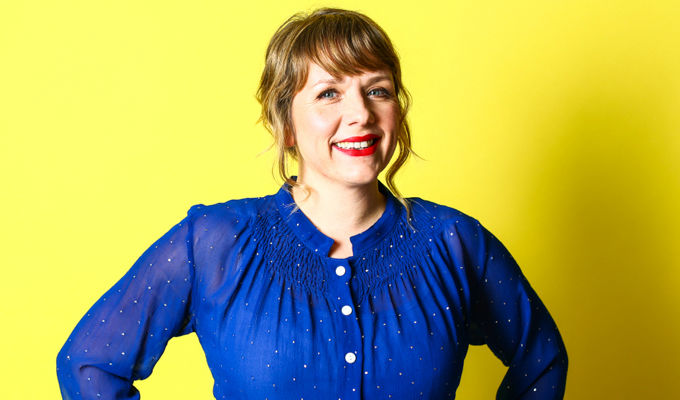 Kerry Godliman – Original Review
Note: This review is from 2009
Yet she's made that into a definite virtue, with an Everywoman persona that many will instantly relate to.
She projects the image of a slightly lazy, lower-middle class Londoner with a mild case of arrested development; someone who's never quite lost that surly teenage attitude of expecting a lot from the world, without being willing to put in much effort to get it. It's a peculiarly modern state of mind.
Thus the set is full of contemporary suburban gripes about everything from Facebook to the demands of being a mother. In terms of subject matter, very little is untapped comedy gold, which she as much as admits when she prefaces one of her more predictable segments with: 'We all know where this is going – but it'll be hilarious.'
Hilarious might be over-selling it, but she's certainly entertaining, thanks to an assured performance, engaging presence and the clearly defined personality that comes across as 100 per cent genuine. That authenticity goes a long way, especially when talking about more personal topics such as her marriage and motherhood.
Her set is all about the mundane, and sometimes that adjective applies to the material, too, with an unfortunate proportion of it tending towards the formulaic, especially when it comes to routines about adverts. But she surprises just often enough to keep it interesting, while some of the comments about our universal behaviour are very keenly observed.
Every comedian has their natural market, and Godliman's affable-but-disgruntled shtick is like the sarcastic bitching of colleagues in the smoking room of a tedious office job. She helps laugh off shared frustrations, but a bit more flair in the writing - to bring it up to the standards of her stagecraft - wouldn't go amiss.
Review date: 25 Mar 2009
Reviewed by: Steve Bennett
Kerry Godliman is very ordinary.
Recent Reviews
What do you think?