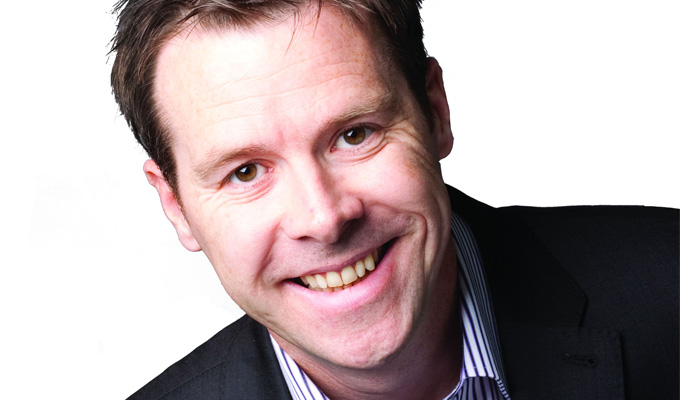 Jamie Sutherland – Original Review
Note: This review is from 2009
Jamie Sutherland
is an unapologetically mainstream comedian, so it comes as no surprise to learn that he works the cruise ships as often as he works the circuit.
An unflappable MC, he's certainly got the gift of the gab, picking on the usual targets in the audience – from supposedly bad haircuts to alleged fashion faux pas, whether true or not – and amiably, relentlessly and thoroughly efficiently ripping the piss. Banter and backchat is his MO, and he never fully plunges into his material, always returning to the front row for a quick quip at some hapless punter's expense.
His entire personality is the personality of a stand-up. That may seem like a good thing for a comic, but it also carries an inherent criticism. For while the lines come quick and punchy, the act is incredibly glib – there's no personal point of view or stamp of originality to be seen. The result is a set that's compiled by the numbers: mocking tattooed chavs, discussing the security questions they ask you at airport check-in – and even outlining the difference between cats and dogs. It's a full house on the hack bingo card.
'What's he quickest game in the world?' he quips. 'Pass the parcel at Al Qaeda party!' I remember that joke when the punchline was '…at a Belfast pub' and it's probably been around since the days of Guy Fawkes. Contemporary, it ain't.
There are also some strained puns - some admittedly rather good - and even traditional joke formats, in which his wife sexually arouses zoo gorillas. This is certainly a throwback to the days before we expected a grain of truth to any comedy routine.
Sutherland makes no apologies for this - in fact, he seems rather proud of it. After all, there will always be a market for this unambitious, impersonal stand-up that makes only little attempt at originality. And if that sort of slick shtick floats your boat, Sutherland is undeniably brilliant at it.
Review date: 6 Mar 2009
Reviewed by: Steve Bennett
The alternative answer to the old gag 'what do you call a Scouser in a suit?', 35-year-old
Recent Reviews
What do you think?