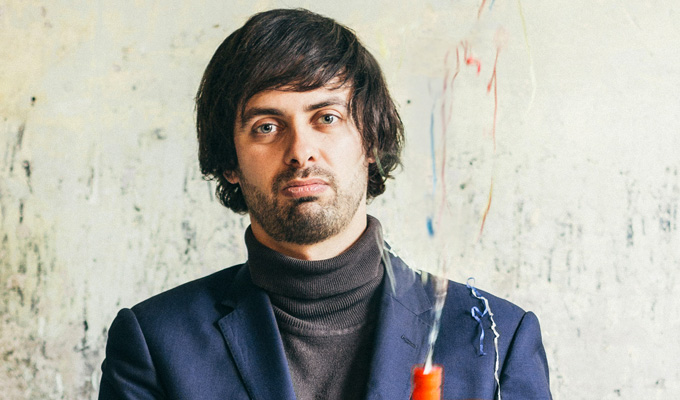 Marcel Lucont – Original Review
Note: This review is from 2009
Marcel Lucont
,
Alexis Dubus
has created a French caricature of almost cartoon-like simplicity: the brooding, arrogant poseur in regulation black polo-neck, swigging red wine yet barely able to muster enough energy for a Gallic shrug.
Funny foreigners have always been an easy route to laughs, and the main advantage of this suavely conceited persona is that it allows Dubus to adopt a laid-back rhythm and analoof cadence to give an extra lift to his material.
Strip away the French element and some of this is rather mundane: griping about the British transport system, or noting that hairdressers often have punning names and suggesting other, less suitable, businesses that might take a similar approach.
But, of course, you can't completely divorce delivery from content, and Lucont's froideur makes him appealingly grumpy… not for nothing is he billed as 'France's premier misanthropist'.
That standoffish stance comes into its own when paired with the more witheringly dismissive comments that pepper the set, and there are plenty of brilliantly brusque routines here. The two sections about snowmen and putting clocks forward are particularly inspired; indicating that this dour Frenchman could soon have plenty to justify that air of unapproachable superiority. As if he needs a reason.
Review date: 18 Feb 2009
Reviewed by: Steve Bennett
In master miserabilst
Recent Reviews
What do you think?